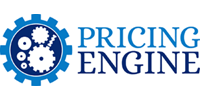 New York, NY (PRWEB) October 24, 2013
Pricing Engine, http://www.pricingengine.com, the innovator in helping small businesses advertise online, is shedding light on the Very Small Business (VSB) sector as distinct from Small to Medium Businesses (SMBs) by issuing the first-ever analysis of digital marketing data from the campaigns of thousands of Main Street businesses, representing most of its customers.
Pricing Engine founder and CEO Jeremy Kagan said he realizes the digital marketing needs of VSBs differ substantially from those of other firms in the broader SMB category, which by some definitions have up to 100 employees and million-dollar marketing budgets.
Because many VSBs such as local restaurants, dry cleaners and law firms dont have the resources, personnel or expertise to create and run a digital media campaign, weve stepped into the breach to provide an affordable, easy-to-use option for them to improve their online marketing results, including search, display and social media, Kagan said. Were sharing a first look at data that demonstrates the differences in behavior of Main Street businesses from bigger enterprises.
The results of the initial research, based on thousands of customers actual performance data in the third quarter of the year, will be discussed by Kagan in a presentation at the Street Fight Summit New York, being held today and Friday at the 360 Gallery, 10 Desbrosses St. in TriBeCa.
Kagan said the data analysis indicated that Pricing Engines VSB customers are seeing marked improvements in their digital marketing results, with most seeing increases of 20%-40% from prior performance. He added the data findings will be refined and improved over time as more companies take advantage of Pricing Engines simple-to-use platform, resulting in more data. While this analysis is just a first look at a very large group of VSBs, its an intriguing first pass at benchmarking the unique digital advertising approaches of Main Street businesses, Kagan said.
According to the preliminary data analysis, Pricing Engines VSB customers realized an average search marketing cost per click (CPC) of just $ 1.10 on Microsofts Bing, compared to a $ 2.40 CPC for Google AdWords. This was the case even though just 19% of its customers were using Bing for search marketing, compared to 81% solely using Google AdWords.
In other findings, Pricing Engine confirmed high value lead categories (like attorneys) had higher average CPCs, which supported industry informal knowledge with hard data.
Some other findings from the data analysis: