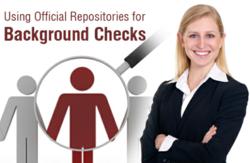 CA, USA (PRWEB) April 19, 2013
Since 1999, Private Eyes has been helping businesses around the US to make their workplace safe by conducting a background check and employment verification. Private Eyes pride themselves on the fact that they have hundreds of very satisfied clients, some of whom have been with them for more than a decade.
As a background screening company, Private Eyes provides a comprehensive range of pre-employment background checks on job applicants and employees. A blend of the best in modern technology, well-trained employees and superior customer service help them deliver results that are detailed and precise, and as quickly as possible.
Sandra James, President and CEO of Private Eyes, said: PrivateEyes is so proud of their team, without their support, accepting this award would not be possible. PrivateEyes is ever expanding but still hold true to the core foundations Private Eyes started out with; integrity, quality, and customer service. This value is shared by their clients and their commitment towards workplace safety. PrivateEyes is also committed to developing and promoting mutually beneficial business relationships with a diverse base of companies.
About Diversity Business.com
2013 marks DiversityBusiness.coms 13th annual listing of the Nations top businesses. Over 1.3 million businesses participated in this years program. A selection committee that evaluates the eligibility for all submissions in each award category determines the Top Businesses. The selection committee bases their decision on an extensive set of criteria which includes: reviewing each entrants business profile, website, and gross annual sales submitted. The businesses selected for these prestigious lists have become highly coveted among corporations, government agencies, and educational institutions who desire to increase opportunities with privately-held businesses.
For more information, visit : http://www.privateeyesinc.com
LAN Services is an Online Marketing partner of PrivateEyes, Inc. The webmasters at LAN Services optimize the websites for their customers effectively to increase the visibility in all the major search engines like Google, Yahoo and Bing. At LAN Services, the team ensures that one's website seen by millions of people worldwide.
Contact Details:

5655 Silver Creek Valley

Road, Suite 436

San Jose, CA 95138

Sales: 1-408-687-4728

Toll-free: 1-877-294-8739

Site: http://lanservices.com