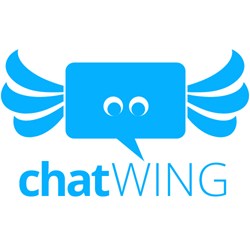 New York, NY (PRWEB) August 02, 2013
Viral marketers can now improve their services with the new chat software version offered by Chatwing.com. In this new version, viral marketers can upload their marketing videos and images with ease. More than that, the marketers can also avail premium services to increase the potency of their chat apps.
Uploading videos in the Chatwing chat software can be done in real-time. Once the shout box is active, the user will see a live control panel. There, he can edit the font style and size of his messages. He can also start uploading video links, along with any images that he wants.
Viral marketing is the modern way of strengthening your brand, Says a Chatwing developer. Through creative videos, a viral marketer can capture the attention of thousands of web users. In Chatwing chat app, for example, the videos will be exposed to the visitors.
Chatwing Development Team will introduce more features and upgrades in the coming months. These enhancements will ensure that web users will gain the right connectivity and rate of online experience they deserve.
About Chatwing.com
Chatwing.com specializes in the new field of live website chat software. Over years, the Chatwing team has introduced live chat widget for hundreds and thousands of blogs. The Chatwing application bridges people from many parts of the world, creating global synergy through the Internet. The shout box can be installed in just seconds, and it can be used for varying purposes such as leisure and Internet marketing. It also allows a user to customize the size, color, and name of the widget.