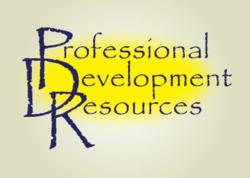 Jacksonville, FL (PRWEB) November 01, 2011
The Continuing Education Board (CEB) of the American Speech-Language-Hearing Association (ASHA) recognized Professional Development Resources on October 25, 2011 by reapproving them for an additional five years as an ASHA-approved Continuing Education (CE) Provider. ASHA-approved CE Providers are approved to offer ASHA Continuing Education Units (CEUs) for the courses they offer to speech-language pathologists and audiologists. The recognition period extends for five years and includes all courses offered during that time that meet the ASHA CEB standards.
In order to achieve ASHA-approved CE Provider status, Professional Development Resources completed a rigorous application process and successfully demonstrated adherence to the ASHA Continuing Education Board standards that focus on the design, development, administration, and evaluation of its continuing education courses offered for speech-language pathologists and audiologists. The re-approval process involved the review of all courses offered by the company in the past five-year period and their ongoing adherence to ASHA CEB standards. As a result of re-approval, Professional Development Resources agreed to continue their compliance with ASHA CEB standards and can continue to promote their organization and courses using the ASHA CE logo on promotional course material. In addition, the company is listed on the ASHA CEBs Approved CE Provider list, and their courses that meet CEB standards appear in the ASHA CE Course Search on the ASHA website.
We are pleased to have Professional Development Resources continue as an ASHA-approved CE Provider, stated Dr. Paul Rao, president of ASHA and chief operating officer for inpatient services at the National Rehabilitation Hospital (NRH) in Washington, DC. Rao added Professional Development Resources is one of the 550 organizations in the United States and internationally that have had their organizational process and courses reviewed by our experts in continuing education to ensure the highest possible standards are met.
Professional Development Resources, which has been in continuous operation since 1992, currently has 25 courses that are accredited for SLP CEUs. Among the topics addressed in these courses are Alzheimers disease, autism spectrum disorders, literacy and language, ethics, ADHD, learning disabilities, cultural diversity, prevention of medical errors, evidence-based practice, and dysphagia. Many of the companys courses are available online, so users can access them anytime, anywhere as long as they have access to an Internet connection.
About Professional Development Resources, Inc.
Professional Development Resources is a Florida nonprofit educational corporation founded in 1992 by licensed marriage and family therapist Leo Christie, PhD. The company, which is accredited by the American Psychological Association (APA), the Association of Social Work Boards (ASWB), the National Board for Certified Counselors (NBCC), the American Speech-Language-Hearing Association (ASHA), the American Occupational Therapy Association (AOTA) as well as many other national and state boards has focused its efforts on making continuing education courses more efficient and widely accessible to health professionals by offering online home study coursework. Its current expanded curriculum includes a wide variety of clinical topics intended to equip health professionals to offer state-of-the art services to their clients.
Contact:

Leo Christie, PhD, CEO

Professional Development Resources, Inc.

904-645-3456

http://www.pdresources.org/
###