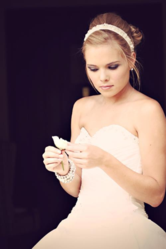 Johannesburg, South Africa (PRWEB) April 18, 2013
In a recent interview with ProfileTree, Angelique Grobler talks about Make Up and Hair and Making Women Feel Fabulous all the time. From the passion behind it to starting a small business and the benefits of promoting her work via the internet and trade shows, the owner of Composure talks extensively to ProfileTree.
Ciaran Connolly, Co-Founder of ProfileTree has a few tips for someone starting their own business never give up hope, do research and promote the business in every way possible, carry business cards when grocery shopping, one may never know when a business chance can come up.
Profile Trees main goal is to help small business owners reach new customers every day with the most innovative online marketing tips and techniques.
About ProfileTree (http://www.profiletree.com/about): ProfileTree is a free listing service where self employed and small business owner can create an online marketing profile. From Homemade Cake Designers to established businesses – currently searching for small business owners or self employed people to share their story with its readership.