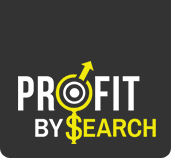 New York (PRWEB) February 06, 2014
Profit By Search one of the finest SEO service providers in India employs a team of experts that can meet with any online marketing requirements of a website. Profit By Search is known for its application of all white hat techniques that has bought its clients the best rankings even for the most competitive keywords. To make sure that the quality is maintained, the company organizes a weekly meeting where all the latest trends of the industry are discussed. This week the topic of their discussion was about Googles latest action penalty on spammy structured markup.
Google has recently begun sending a new manual action spam notification to webmasters for "spammy structured markup" also known as rich snippet spam. This comes after Google dropped 15% of the rich snippets, setting the bar higher for what sites are able to display rich snippets in the search results.
The new manual action message from Google reads as follows:
Spammy structured markup
Markup on some pages on this site appears to use techniques such as marking up content that is invisible to users, marking up irrelevant or misleading content, and/or other manipulative behavior that violates Googles Rich Snippet Quality guidelines.
"This is the first time we are witnessing such manual actions, in fact, it is not listed in the manual actions help page on Googles guidelines page," said a spokesperson from the company.
As a conclusion, Profit By Search has now considered such activities as inappropriate and should not be applied on any websites they are working for.
About Profit By Search:
Profit By Search is the search arm of ONS Interactive Solutions Pvt. Ltd and is India's #1 SEO & PPC Company. Profit By Search specializes in ensuring that small & medium businesses gets prominently displayed in search results of leading search engines like Google, Yahoo!, Bing and more, to help small & medium enterprises connect with customers searching for what they offer on their website.
For more information about their SEO & PPC services, please visit: http://www.profitbysearch.com or call Alok Kumar at (888) 322-7617.