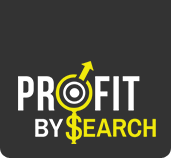 New York (PRWEB) May 24, 2014
Last week was a period of restlessness in the SEO industry around the world when the search engine giant, Google announced the rolling out of Panda update 4.0. The roll out was announced by Matt Cutts, the head of search spam team at Google on his twitter account. Google rolls out such updates in order to check online spamming and make internet a better place for users. This update was meant to take down all the poor quality content that enjoy top positions on search results. While everybody was busy monitoring the ups and downs of their websites, Profit By Search took the initiative and discussed this update at its premises in order to update its strategies.
These regular updates are meant to smoothen the user experience on the internet. Spamming has been destroying the quality of user experience that the internet promises.
"There have been many other updates in the past from the search engines giant and each one of it has its own importance, like this one was produced to check poor quality content that enjoyed higher visibility, said a spokesperson from Profit by Search.
Profit By Search, #1 SEO Company in India provides excellent set of services in SEO (Search Engine Optimization) which also include packages of link building, PPC (Pay Per Click), email marketing and all the services of online marketing.
About Profit By Search:
Profit By Search is the search arm of ONS Interactive Solutions Pvt Ltd and is India's #1 SEO & PPC Company. Profit By Search specializes in ensuring that small and medium businesses get prominently displayed in search results of leading search engines like Google, Yahoo!, Bing and more, to help small & medium enterprises connect with customers searching for what they offer on their website.
For more information about their SEO & PPC services, please visit https://www.profitbysearch.com/ or call Alok Kumar at (888) 322-7617.