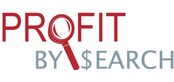 New York (PRWEB) October 01, 2013
Profit By Search is a Search Engine Optimization Company in Uttar Pradesh, India. The company has been in the industry since the concept of Search Engine Optimization (SEO) came into existence. Recently, the company has signed a contract with the well-known online app builder, Appy Pie to offer App Promotions Plans to the users who have created apps using their platform.
Under the app promotion plans, there are 3 packages available namely Platinum, Silver and Bronze. All the 3 packages cover various promotional factor plans such as App Title Optimization, App Description Optimization, App Keyword Data Optimization, App Speed Consultation, Social Mention of application through leading PR portals. Customers may also get different number of reviews and ratings for their application through the type of plan they purchase.
Appy Pies App Builder is the fastest growing cloud based DIY Mobile App Builder or App Creation Software (App Maker) that allow users with no programming skills to create an app for all major platforms like iOS, Android, Windows, BlackBerry, etc, Every day hundreds of apps are created using their DIY Platform.
About Profit By Search:
Profit By Search is the search arm of ONS Interactive Solutions Pvt Ltd and is Indias #1 SEO & PPC Company. Profit By Search specializes in ensuring that small & medium businesses gets prominently displayed in search results of leading search engines like Google, Yahoo!, Bing and more, to help small & medium enterprises connect with customers searching for what they offer on their website.
For more information about their SEO & PPC services, please visit profitbysearch.com or call Alok Kumar at (888) 322-7617.
About Appy Pie:
Appy Pie is trademark of Appy Pie Inc. Appy Pie is the worlds #1 cloud based Mobile App maker Software that allows everyone to create free mobile apps. Appy Pie is Custom Mobile Application Development News software that allows anyone with no technical knowledge to create advanced applications for mobiles and smartphones. Nothing to download or install, no programming required, just drag & drop. Appy Pie was born in New York in 2011 & at this point more than 5000 apps are produced each month using the Service.
To make mobile app or to become a mobile app reseller, visit appypie.com.