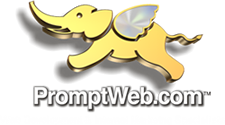 Melville, NY (PRWEB)
July 10, 2015
On May 23, during Memorial Day weekend, residents of Northport, NY took part in the 8th Annual "I Did the Grid" race to honor their fallen son, Marine Corporal Christopher G. Scherer. Born and raised in Northport, Cpl. Scherer died in a tour of duty in Iraq in 2007. A member of the 1st Combat Engineer Battalion, 1st Marine Division, Cpl. Scherer was beloved by his community, his platoon, his commanders, and his friends and family.
The race was sponsored by many organizations, including Internet marketing and SEO services company Promptweb.com. Based in Merrick, NY, Promptweb.com has a history of supporting veterans organizations in the local community.
"We have a lot of clients who are very into supporting the veterans and this is a cause we believe in so we wanted to help bring more attention to it and get all of the support we could for this great cause," said Jeanne Hora, the company's partner and a personal friend of Cpl. Scherer's father.
The "I Did the Grid" Race was created by the fallen Marine's family to honor his memory. This year, the four-mile course began at Pulaski Road Elementary School at 8 A.M. and consists of 31 turns, making it a formidable course. The race also has a one-mile walking component at 9 A.M. and a four-mile walk or jog component at 9:30 A.M.
What makes the race truly unique is that instead of having a number printed on their bibs, the runners wore a bib with the names of four fallen heroes who served in Iraq or Afghanistan. After completing the race, each runner rang a bell four times to honor the memory of the four service members in the Army, Air Force, Marines, Coast Guard, and Navy.
This year, over 90 marines competed in the race alongside the residents, including children. The race also featured nearly 7,000 American flags planted throughout the course, each one representing a servicemember who died overseas.
Promptweb.com has sponsored this event since 2009. In addition, it maintains the race's website, and volunteers for other activities the family organizes, including the "Semper Fi Fund," which provides scholarships to students of Northport High School, and the "No Marine Left Behind Project," which sends supplies to marines currently fighting overseas.
"It's very fulfilling to be working with these people every Memorial Day weekend," Hora said. "A lot of the supporters that show up for the race are also going to the race in Washington D.C. as well, which is great. Being able to be a part of something like this gives you an opportunity to do something nice for your servicemen and women who fight for our freedom every day. We are very proud to have been a part of it and look forward to being a part of all of the future events as well."
About Promptweb.com
Prompweb.com web development and internet marketing specialists can help clients with website design, website hosting and email services, SEO, CMS, e-commerce solutions and more. Their team of experts help to make sure websites make an amazing first impression. To learn more, visit http://www.promptweb.com