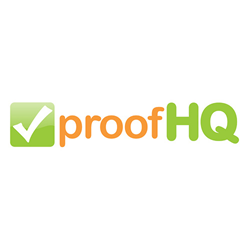 Dallas, Texas (PRWEB) November 07, 2014
ProofHQ, the global leader in online proofing with more than 2,300 customers representing the best brands and agencies in the world, has named Rob Curry as Chief Financial Officer. Curry is an experienced executive, having served as both Chief Operating Officer and Chief Financial Officer and managing finance, operations, information technology and human resources departments.
Throughout the last 15 years of his 25-year-plus career, Curry has focused on startups and early stage technology companies, building solutions designed to streamline processes like SEO/EMS, human capital management, digital media, crowd sourcing for design development, and a platform as a service for Enterprise Resource Planning (ERP) systems.
"Through product innovation and focus on customer experience, ProofHQ has positioned itself as a market leader, so Im very excited to be joining the team, Curry said. Ill be working with the global teams to facilitate the execution of the companys strategy while balancing its growth with resources. I look forward to applying my experience to the companys continued success."
Robs extensive and seasoned background in cloud-based solutions, his leadership and his ability to collaborate with others are going to be tremendous assets to our company, said Mat Atkinson, Chief Executive Officer of ProofHQ. High-growth companies face very specific challenges, and to maintain that momentum, they have to focus on scalable operations. Rob brings to ProofHQ in-depth experience in all of the major operational components and drivers for balancing growth with cash flow and capital investment. Were thrilled to welcome him to ProofHQ.
Prior to joining ProofHQ, Curry was an advisor and management consultant serving in CFO and COO engagements for several companies including SMB Suites, Inc., Agave Oil and Gas and Adgile, Inc. A Certified Public Accountant, Curry holds a BBA in Accounting from the University of Texas.
About ProofHQ

ProofHQ is an online proofing tool used by brands and agencies worldwide. It streamlines the review and approval of content and creative assets so that marketing projects are completed faster and with less effort. ProofHQ replaces email and hard copy processes, giving review teams tools to collaboratively review creative content, and marketing project managers tools to track reviews in progress. ProofHQ can be used across all media including print, digital and audio/visual. For more information, please visit http://www.proofhq.com.