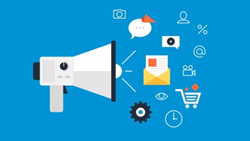 Boynton Beach, Florida (PRWEB) December 29, 2014
Propel Marketing & Design, Inc., a Boynton Beach-based Marketing Agency, is presenting a new on demand workshop titled: Social Media Strategy Made Simple for Small Businesses.
This class is designed for small businesses and entrepreneurs interested in creating an easy to execute social media strategy for their organization.
Details about the workshop can be found online at http://propelyourcompany.com/demand-workshop-social-media-strategy-made-simple-small-businesses/.
Topics covered at this workshop include: