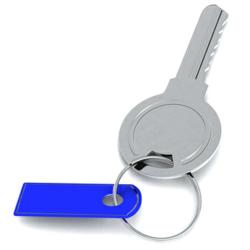 Wichita, KS (PRWEB) February 08, 2013
Real estate experts at PropertyRecords.us.org share new search engine optimization (SEO) techniques for real estate agents with Facebook pages. It is important for a realtor's business to show up when searching a local area, and here is how to make that come true.
Property records officials suggest choosing a search worthy page name. Choose a phrase that will benefit a real estate agent's specific area. For example, if an agent is focuses on hunting cabins in Utah, a good keyword phrase for the page could be "Small Deer Hunting Cabins in Ogden, Utah". The more specific the better, the real estate officials suggest.
Another key Facebook page tool is to make sure to have a good description in the Short Description section. For a real estate agent to be found it may seem important to list accomplishments, but with the goal to be seen it should be different. A good Short Description could include: "Sally Smith is a real estate agent with over 20 years experience in the small deer hunting cabin market in Ogden Utah and surrounding areas."
Finally, adding more keywords related to a real estate agent's coverage in the longer Description part of a Facebook page. The allows the realtor to add more keywords about the agent's areas of expertise. A real estate agent should be sure to include their contact email and website in order to give clients easy access to the agent.
In the property industry, whether as an agent or records report website, it is important to be found on the Internet. PropertyRecords.us.org company reps work together with all those in the their field to enable home buyers and sellers to find the best possible representative and information about homes available on the Web.
About PropertyRecords.us.org:
PropertyRecords.us.org provides property value reports and more to home owners, buyers, and sellers across the U.S. and Canada. Find out the worth of a home or property today. Visit PropertyRecords.us.org or call 1-866-434-4253 to speak with a live customer service agent.