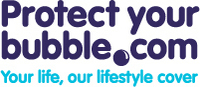 (PRWEB UK) 10 September 2012
These days, a mobile phone is pretty much an essential student commodity. With the decreasing likelihood of a landline phone in halls and/or student accommodation, it's likely to be the only way to stay in touch.
In a recent survey conducted by UCAS, 99.2% of students asked owned a mobile phone. But, in an age where people are keen to upgrade as quickly as possible, what do students look for when shopping around for a new device?
First up, the network provider is likely to be something that sways the purchase decision in one way or another. Some people are loyal to the first network they signed up to, have a family member already on the network or the network may of just be offering the best deal.

In the survey, O2 was the most popular network with 26.5% of student choosing them, followed not far behind by Orange at 21.2%. Vodaphone and T-Mobile have a roughly equal share, while Three had a good 10% share. Other smaller networks, such as Tesco Mobile and Virgin have a small presence too.
UCAS also found that while the majority of students don't upgrade a phone or change a contract just before starting university, around a third did, suggesting that for a vast minority, a new term is the impetus for upgrade.
In terms of the brand used, Samsung and Apple hold the lion's share, unsurprisingly. 18.6% of students questioned owned a Samsung and 18% had a Apple. Perhaps a little more interesting is that BlackBerry is in third place taking 16.%, probably due to the popularity of BBM between students. Other brands including HTC, Nokia, Sony Ericsson are also favoured by many, with LG and Motorola lower down the list.
Nearly two thirds of students own a smartphone, which is especially useful for keeping up to date with Facebook, Twitter and social networks. The fact that the remaining third of students don't use a smartphone suggests a possible upgrade could be on the cards for those people.
Android is the most popular operating system currently in use by student, 22% have smart phones running this operating system, followed by Apple's iOS at 17.7%. The Android market is growing rapidly, with an increasing number of apps which proved extremely popular on iOS (such as Instagram) now making their way across to the Android platform. With strong launches this year from the likes of Samsung and Sony, perhaps Android will continue to grow and take an even bigger share in the future.
Perhaps a little surprisingly for budget conscious students, it wasn't the cost of the tariff that was the most important factor when buying a new mobile phone, just under a third chose the phone's features as the most important factor. This suggests that students are pretty demanding of their mobile devices, and are looking for a high level of functionality.
Both Pay as you go and monthly contracts are roughly equal in popularity, and unsurprisingly, a large chunk, 23%, of students have their monthly contract paid for by a parent or relative.
Stephen Ebbett of Protect your bubble comments Nearly 70% of students have not taken out insurance for their possessions. With the perils of student living including nights out, shared and uninsured accommodation, mobile phone insurance is more important than ever for students.
Protect Your Bubble is specialist mobile phone insurance provider and can supply complete piece of mind for all your expensive gadgets. Visit Protect your bubble for an instant quote.
Protect your bubble is an online gadget insurance provider, specialising in great value insurance cover for Mobile phones, Smartphones, iPad, Laptops and more. Quotes can be obtained for your gadgets via the following URLs:

Mobile Phone Insurance: uk.protectyourbubble.com/gi-mobile-phone-insurance.html

iPhone Insurance: uk.protectyourbubble.com/ip-iphone-insurance.html

Laptop Insurance: uk.protectyourbubble.com/li-laptop-insurance.html
Find Protect your bubble UK on the following social networks:

Facebook: facebook.com/ProtectYourBubble

Twitter: twitter.com/protectyrbubble

YouTube: youtube.com/protectyourbubble