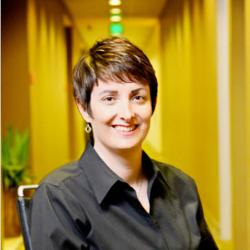 Phoenix, AZ (PRWEB) November 28, 2012
Providing unique differentiation and focus to business-to-business (B2B) technology industry leaders seeking to increase leads and sales, KEO Marketing (http://www.keomarketing.com/) today unveiled its B2B Marketing Success Formula. By taking a strategic approach to identifying gaps in marketing strategies, the Formula results in a system for success that maximizes stretched marketing budgets and significantly increases return on investment.
Youll often find that B2B marketers will focus on one aspect of marketing at a time, such as a website or or email campaign, said Sheila Kloefkorn, president, KEO Marketing. By taking a look at the entire marketing environment and focusing on the desired outcome, our B2B Marketing Success Formula sets marketing teams up for success. As we have shown through client results, this approach can double and even triple leads and sales when supported by the proper infrastructure, messaging and analytics.
The KEO Marketing B2B Marketing Success Formula encompasses: