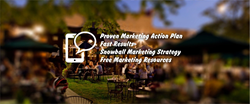 UK (PRWEB) September 30, 2014
Pub Network in association with marketing partners Think Cloud Studio raise the marketing bar to help pubs with great services and offers to reduce marketing costs.
The Internet Marketing services provided by Pub Network will launch a competition challenging pubs exceptional services to demonstrate their marketing spend is less than 5% of revenue whilst being the best pub in the area.
It is often claimed by pub industry experts that marketing spend for pubs should be no more than 5% of annual turnover, whilst industry neutral business marketing experts would veer more towards 10% of annual turnover. The challenge for pubs in the 21st century is to survive the biggest pub closures in history and to spend less on marketing almost makes it easier for a pub to fail, says marketing director of Think Cloud Studio Andrew Maynes. He goes on to state that, Pub Network is just one of many of marketing service providers for pubs but what makes Pub Network different is it offers minimal entry point into the world of internet marketing by combining free pub directory listings with social media marketing.
There are no other marketing services in the UK offering this service. Simply put, there are no other service providers that understand the internet landscape for the pub industry better than Pub Networks team. The Pub Industry is trapped in an outdated mindset that is putting great pubs at a higher risk of closure
Pubs that are interesting in joining the competition must register through the pub network website before November 21st 2014
Additional details about pub networks services can be found by contacting 08453881071