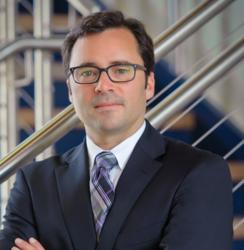 Annapolis, MD (PRWEB) February 06, 2013
Pulse8s Health Exchange Suite products provide an unprecedented view into Risk Adjustment activities, behaviors, interventions, and data that give health plans the opportunity to quickly address risk adjustment factors, diagnosis trends, quality scores, and comparative performance metrics. Mr. Criswell explains; Pulse8s strategy allows us to quickly customize the approach by implementing complex algorithms, predictive models, and interventions for each plan and metal level, and to adapt to differing models implemented by each state.
Mr. Criswell recognizes the unique characteristics of the Health Insurance Exchange Marketplace and the necessity to reach beyond claims data when applying predictive analytics and risk adjustment solutions. Pulse8s unique use of medical and non-medical data sources significantly improve the accuracy of predictive models and other analytic tools, thus allowing a health plan to be competitive in the exchange marketplace.
HHS uses the concurrent risk adjustment model that compresses timelines proposed for the Health Insurance Exchange Marketplace making collecting accurate and meaningful data from providers a critical focus for health plans. Pulse8 offers unique data collection tools, including mobile applications that allow providers insight at the time of the encounter while providing health plans a direct data feed following a members visit.
Mr. Criswell emphasized the need for plans to directly engage their members. He stated, The lack of patient data could cause loss of revenue, increased utilization, increased cost, and missed benefits. Closing this data gap early improves quality of care and enhances revenue opportunities:% Pulse8 is at the forefront of capturing member-provided data using mobile technology.
Pulse8 provides health plans with the ability to leverage and scale existing infrastructure and systems with independent and informed analytics, data collection tools, and integration systems connecting every component of the medical system from provider to patient.