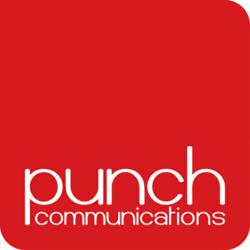 London, UK (PRWEB) January 17, 2013
A provider of intelligent business technology, the Remark Group, has appointed integrated PR, social media and SEO agency, Punch Communications to deliver search engine marketing and associated communications activity.
The campaign, comprising on and off-site search engine marketing activity has already commenced to improve the prominence of the Remark Group in organic search engine results, for queries relating to its services offered. Furthermore, Punch has supported the technological solutions brand in updating its messaging and will be assisting with the provision of an updated Remark website.
The Peterborough based business offers a wide range of services across the UK, including the design, installation and aftercare of ICT, data cabling, audio visual and electrical projects. Remark prides itself on building smarter connections for its breadth of blue chip clients, located in both office and industrial premises. Furthermore, the innovative brand has a recognised reputation for helping educational establishments communicate more creatively and work more effectively across multiple sites.
Pete Goold, managing director of integrated PR company, Punch Communications, said: Both Punch and Remark have experienced similar growth over recent years and its terrific to be working alongside a passionate team with an analogous mind set. Work with Remark has already commenced and we look forward to building a long lasting relationship with the team.
Remarks managing director, James McCallum, added: We were thrilled to find Punch and, upon meeting, immediately felt the team would be a good fit for Remark. Whereas the services we offer our clients are entirely different, we share an appetite for innovative ways of working and the desire to retain family-business values whilst delivering measurable results to national and global clients, to the highest standards possible. In a short period of time Punch has delivered and we are very excited to already see better visibility for remark-group.co.uk in Googles search engine results.
To find out what an integrated PR, search and social media agency can do for the visibility of your brand, contact Punch on 01858 411 600 or visit http://www.punchcomms.com.
For more information about the Remark Group and its services, please visit http://www.remark-group.co.uk or call 0800 597 5558.