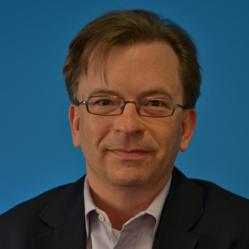 Cincinnati, OH (PRWEB) January 09, 2013
Cincinnati-area business owners and CEOs who want learn how to leverage social media and SEO are encouraged to attend a free Vistage Peer Advisory Group event on February 1, 2013. At the event, local SEO expert and CEO of Purple Trout, LLC, Steve Phillips, will deliver a high-level view of the specific steps you should be taking to gain a competitive advantage in the crowded web search environment.
In Phillips presentation, entitled, What Every CEO and Business Owner Needs to Know about SEO and Social Media, the search engine optimization guru will discuss the most important SEO and social media topics for businesses, including the following:


How to increase traffic and gain more leads and sales from your website.
Easy social media opportunities you can use to increase brand awareness.
How to save money and increase sales using an effective Pay Per Click campaign.
You will leave the session with a plan outline you can start using right away to improve your web presence and grow your business.
There are many missed and valuable opportunities with search engine optimization and social media that businesses need to utilize, says Phillips, who holds eight year of digital marketing experience. Google rankings are great, but its more about earning quality traffic to your website and turning those visitors into sales and leads for your business.
In addition to this valuable take-home information, you will meet and network with other CEOs and business owners and experience the power of a Vistage Peer Advisory Group.
This special Business Owners-only event will take place on February 1, 2013, from 7:30 to 10:30 a.m., at Clovernook Country Club in Cincinnati, Ohio. Breakfast will be served and free parking provided. Vistage Chair Fred Brackmann will host.
At this event you will also get a sense of the Vistage peer advisory experience, and how you can talk about anything big or small and receive support, suggestions, tactics, and strategies from business leaders just like you. Its a space to grow, learn, and challenge each other to become the best says Brackmann.
Seating is limited. You can reserve your seat today for this complimentary breakfast event by calling Fred Brackmann at 513-477-2256, or registering at vistage.com/clovernook.
About Purple Trout, LLC
Purple Trout, LLC is a Cincinnati, Ohio-based search engine optimization and marketing firm with a unique, proven approach to SEO. President, founder, and CEO Steve Phillips is Purple Trouts driving SEO force with nine years of search engine optimization experience. Former corporate trainer, 12-year sports journalist, and SEO team lead, Steve focuses on educating all clients on the art and science of achieving momentum in the constantly changing realm of search, and the expanding digital media marketing industry. To learn more about Purple Trout or to schedule a free, no-obligation SEO analysis of your website, visit purpletrout.com or call 1-866-837-7095.