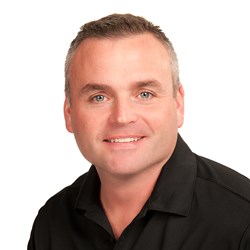 Manchester, NH (PRWEB) February 10, 2014
Dyn, the worldwide leader in Internet performance solutions, announced today that they successfully used their fourth quarter (the quarter ending Dec. 31, 2013) to add new customers, further their commitment to Internet performance, as well as expand their business and technical leadership.
Business growth

During their fourth quarter, Dyn added approximately 300 new direct customers and 90,000 new self-service customers.
Additionally, they saw huge growth in both Traffic Management and Message Management volumes. In fact, during Q4, Dyn increased the number of emails they delivered by 221% over what they delivered in the same quarter of 2012. That means Dyns customers saw more revenue and user engagement opportunities as a result of more of their emails reaching the inbox.
Their Traffic Management products experienced a 50 percent increase in Queries Per Second (QPS) over the same period a year ago – a clear sign that Dyns long-time customers continued to scale and that they signed new customers with heavily trafficked websites.
Dyns recent momentum and market traction are reflected by their leading positions in key performance assurance categories, such as Managed DNS and Managed Email Delivery. Dyn is the number one provider of managed DNS services among Alexa 1000 websites, which is a database of the most visited websites in the world, and the top pure-play DNS provider to Fortune 1000 companies, according to Datanyze.
Dyn also recently joined the ranks among the top five Email Delivery providers to organizations ranked in the Alexa 1000 as well, according to Datanyze.
This growth certainly contributed to Dyn being named, alongside Facebook and Box, to the Deloitte Technology Fast 500, which recognizes the fastest growing tech companies in the United States. The award noted that Dyns revenue grew 501% percent from 2008 to 2012.
Commitment to Internet performance

As the business continues to grow, Dyn is continuously staying ahead of the curve, which is why the company has increased its commitment to Internet performance.
Dyn bolstered its offerings in this space with the December acquisition of ReadyStatus, a tool that notifies customers of planned and unplanned service interruptions, thereby creating improved communication between end users and companies.
Performance assurance has become a significant measure of value for providers of Internet infrastructure services, Liam Eagle, an analyst with 451 Research. Positioning its services as part of the connective tissue in the cloud, Dyn is making an attractive play for the business of both the consumers and suppliers of cloud infrastructure.
New hires

To support this business growth, Dyn hired nearly 50 employees during the fourth quarter, most notably Timothy OToole, formerly CFO of Rapid7, Inc., as Chief Financial Officer. OToole, along with the promotion of Scott Hilton to Executive Vice President, Product, will continue Dyns maturation as a global business entity thereby sustaining and scaling future growth. Mapping those potential areas of growth will be Phil Hochmuth, formerly an analyst with the Yankee Group and IDC, who has been hired as Head of Market Intelligence.
Dyn strengthened its technical team with three key hires. Joe Abley, formerly Director of DNS Operations at ICANN, Jo