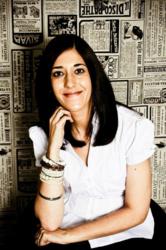 London, UK (PRWEB) October 02, 2012
Qorus Software, provider of document automation solutions for Microsoft SharePoint and Microsoft Office, today announced the formation of a reseller partnership with FOXit, a Microsoft Partner and service provider in South Africa focused on Project and Portfolio Management (PPM) in business. FOXit will serve as a reseller and implementation and support partner in South Africa for Qorus Softwares flagship product: Qorus DocGeneration, the industrys first document automation solution for SharePoint.
Qorus Software has been recruiting resellers in the UK, US and South Africa as demand for document automation for Microsofts document management platform, SharePoint, continues to grow in those regions. A report published in July 2012 by AIIM, the global community of information professionals, highlighted predicted growth in the use of 3rd party automated document creation add-ons for SharePoint to be forecast at over 200%. Over half (54%) of companies responding to the reports survey are using or planning to use 3rd party add-on products in order to enhance SharePoint functionality.
The majority of companies weve seen have gone from a grassroots movement type of implementation for SharePoint across a patch-work of divisions to rolling it out across the business as an enterprise-wide knowledge management solution, says Ray Meiring, Managing Director of Qorus Software. As SharePoint takes on a higher profile within the enterprise and a larger percentage of the overall IT budget gets allocated towards SharePoint applications, business leaders are demanding that SharePoint deliver the promised productivity gains that result in significant cost savings. Solutions like Qorus DocGeneration are able to deliver these productivity gains by extending SharePoint functionality from content storage and content management to content creation.
We believe in working towards curbing our customers operational costs through the implementation of smart technology, says Anita Potgieter, COO of FOXit. Document automations ability to reduce the time and effort required to generate business critical documents such as contracts, information packs and financial reports from hours down to minutes can very quickly result in tremendous cost savings and an improvement in service levels to a business.
Qorus DocGenerations tight integration with Microsoft SharePoint, Word and PowerPoint ensures high adoption rates from users familiar with Microsoft products and extends and complements FOXits Microsoft Business Productivity Stack offering, concludes Potgieter.
To enquire about becoming a Qorus DocGeneration reseller or to request a demo, please visit http://www.qorusdocs.com. Qorus Software was a co-underwriter of the AIIM Industry Report: The SharePoint Puzzle Adding the Missing Pieces.
ABOUT QORUS SOFTWARE

Qorus Software is a provider of document automation solutions for Microsoft Office and SharePoint. Clients such as Vodafone, Verizon, Exeter Friendly Society and British Engines use Qorus software to significantly reduce the time and effort required to customise and generate their high value Word documents and PowerPoint presentations, such as sales proposals and presentations, financial reports, contracts, and advisory reports. Benefits include significant reductions in time and effort required to customise and generate documents, reduction in human error, adherence to corporate guidelines, and consistency in branding, style and formatting of documents.
Clients include financial services, insurance, telecommunications and IT companies in the UK, USA and South Africa. Qorus Software has offices Cape Town, South Africa and London, UK.
ABOUT FOXIT

FOXit (Pty) LTD. is a South African established International provider of solutions, service and support focused on Project and Portfolio Management (PPM) in business.
The company specialises in Project & Portfolio Management Solutions (the design, implementation, consultation and support of the automation of project and portfolio management processes and solutions), Business Productivity Solutions, Mining Solutions (specialist product and consulting services to South Africas mining industry and related industries), and Advanced Technology Solutions (consulting and implementation of world-class, leading-edge developed products and solutions). Solutions are based on the Microsoft Business Productivity Stack.
The company continues to harness its expertise, experience and technology know-how to refine cloud-based PPM services to empower business across a number of industries. It has unrivalled intellectual capital within an increasingly competitive market. FOXit is Microsoft partner with Gold certification across numerous competencies within the Microsoft Partner Network, including Project and Portfolio Management, Portals and Collaboration and as an Independent Software Vendor (ISV). The company also holds various Silver competencies in the Microsoft Partner Network. The progressive, multi-dimensional service provider openly challenges the norms that define technology service acquisition and investment.
Visit: http://www.foxit.co.za