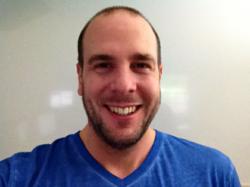 Sydney, NSW (PRWEB) April 14, 2013
Entrepreneurs and online marketers would rarely be the ones to stall their own progress in creating and maintaining successful websites, but sometimes, the very choices they make can undo all their hard work. Internet marketing expert James Schramko recently came up with an SEO traffic update video showing site managers how easy and how cheap it can be to destroy a website and miss out on important business opportunities.
Schramko, who is also CEO of SuperFastBusiness.com and owner of other notable sites such as SEOPartner.com and LinkJuice.com, works with a team of Research and Development officers to help perform website checks for customers.
"Sometimes, we see figures that just dont add up," he shares. "Now, if our team of Research and Development officers can detect that a website has got unnatural trends, then Im sure that giant search engines can, too."
Where could these unnatural patterns have come from? It's highly likely that some website owners may be utilizing cheap SEO services that promise to provide a wealth of benefits for their site. Much like ordering food off a menu, people can now visit popular websites and simply order services that are supposed to help a website perform better in terms of search engine rankings.
"Youll see that you can now order 70,000 YouTube views for just $ 5. You can get 20,000 backlinks for just $ 5. You can get in front of 151,000 Twitter users for just $ 5. You can get 10 EDU backlinks, full follow, for just $ 5," explains Schramko.
Of course, these done-for-you services may sound like the hassle-free solution a business website owner would sign up for in order to gain good results quickly at much lower costs, but people should be aware of what they really provide. The result is an unnatural-looking site that would be very easily spotted by major search engines among other websites that achieved the same level of traffic using more organic, high-quality means.
"What is the point of risking and compromising your entire website, your entire asset, your platform, with a $ 5-program that is going to make your site look weird?" the Internet marketing expert asks. "You really have to work harder to place content in relevant places that get you good quality backlinks. Its not about quantity."
A service that costs $ 5 and promises to deliver guaranteed positive traffic results may sound too good to be true, and it probably is. Right away, Schramko advises marketers to recognize that these services are likely to use shortcuts that compromise the quality of their offering and put their customers at risk for receiving an unnatural links penalty that can undo all efforts to make the site successful.
SEOPartner's professional SEO services and LinkJuice's quality website promotion services through authentic content creation offer a different, and more beneficial, alternative: getting results through tried-and-tested traffic generating practices that are done completely by hand.
"We hand-research," Schramko explains. "We hand-create the content. We hand-place it on carefully curated and looked-after sites, not spammy, junky sites.
So thats what we do thats different and Im assuring you that theres a big difference between cheap and good. So even though were wholesale prices at SEOPartner.com and LinkJuice.com, our quality is good," ends Schramko.