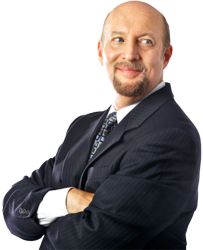 (PRWEB) April 08, 2013
Bruce Feinstein, Esq., a New York bankruptcy lawyer, is sharing information with his clients about the new bankruptcy means test figures that went into effect April 1, 2013. This update is important for those looking to file bankruptcy in Queens, as it affects who will be eligible for Chapter 7 personal bankruptcy.
The means test takes into account a persons forms of income during a certain period and compares that average to the states median income. If that average income is lower than the states, then the individual has the option to file for Chapter 7 bankruptcy. If the average income is above New Yorks average, then that person can factor in various deductions such as alimony or healthcare expenses and calculate disposable monthly income. If this new amount is lower than the proposed limit, he is eligible to move forward with a Chapter 7 bankruptcy filing. Otherwise, he is not eligible and needs to consider other options such as a Chapter 13 filing.
Mr. Feinstein says that one change is the median income used for the means test calculations. The new figures are broken down by family size; for a family of 1 in New York the amount is $ 47,790, while for a family of four the amount is $ 83,209. If a familys average income is less than this amount, they can file for Chapter 7 bankruptcy. If its greater they need to go through more calculations to determine if they qualify. For the full list of amounts broken down by household size, visit the U.S. Department of Justice website.
The second change that Mr. Feinstein notes is the adjustment to expense standards. During the means test, someone can deduct certain expenses from his income to see if he passes and can file for Chapter 7. Some expenses can be subtracted in full, while others must follow national or local standards. Those standards have changed; for example, there is a table of national standards for out-of-pocket medical expenses, while utility and housing standards are local and are broken down by state and county. To find the updated information for expense standards, visit the U.S. Department of Justice website and click on Means Testing Information".
Queens bankruptcy attorney Bruce Feinstein, Esq. has been helping clients get out of debt and become financially stable for over a decade. He will continue to stay abreast of local and national updates that affect those looking to file for bankruptcy protection in New York. For more bankruptcy-related articles, visit Mr. Feinstein's blog at bfeinsteinesq.com/bankruptcy-blog or go to bfeinsteinesq.com.
###