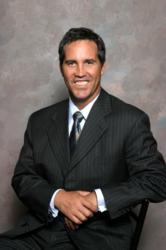 Omaha, Neb. (PRWEB) December 07, 2012
Rural Media Group, Inc. (RMG) announced Friday that Randy Bernard has been named Chief Executive Officer for the rural-based cable television and media company, effective immediately. Bernard assumes a role similar to duties that he so successfully managed with the Professional Bull Riders (PBR) and IndyCar Racing, and will be based out of RMGs corporate headquarters in Omaha.
This is huge. Randy is absolutely the right person, at the right time, to lead our new management team and take this venture to a whole new level, and beyond, said RMG Founder Patrick Gottsch. Ive had the good fortune of knowing Randy for several years now, and I admire his vision, creativity, and work ethic, which will serve RMG well as we strive to better serve rural America, our viewers, and this networks sponsors and advertisers.
The rural lifestyle has always been an important part of my culture and I am excited for the opportunity Patrick has given me with RFD-TV and RURAL TV, stated Bernard. The solid foundation, profitable operations, and talented management team in place at RMG is very attractive to me. This entity has unlimited upside, and I look forward to contributing and growing this business to its full potential.
Randy joins Michael LaBroad, Chief Marketing Officer, and Steve Campione, who assumes the additional duties of Chief Operating Officer on top of his Chief Financial Officer role, as RMGs Executive Management Team heading into 2013.
Rural Media Group, Inc. recently acquired FamilyNet, a basic cable channel currently distributed into over 15M U.S. homes, which will be combined with RURAL TV on January 1. Total distribution for the RMG channels, including RFD-TV, now exceeds over 61,000,000 homes.
About Rural Media Group (RMG): Launched in December 2000, RFD-TV is the nations first 24-hour television network dedicated to servicing the needs and interests of rural America with programming focused on agriculture, equine and rural lifestyle, along with traditional country music and entertainment. Sister network, RURAL TV, launched in February 2012 and is a multimedia agribusiness and rural lifestyle network featuring primetime news broadcasts focused on agribusiness and rural policy issues; weather; world commodity market updates; extensive event coverage; international trade, farm and horse shows; expanded livestock auctions; equipment and ranch reports; plus independent productions designed to give agricultural professionals and hobbyists information to fit every interest and operation. And in September 2012, RMG acquired FamilyNet, Americas trusted entertainment network dedicated to providing responsible, relevant and entertaining viewing choices for todays diverse family. Currently, the three networks are distributed to more than 61 million homes worldwide by DBS and cable systems including DISH Network, DIRECTV