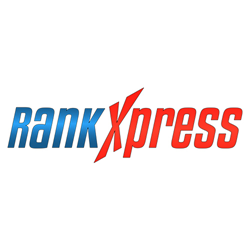 Toronto, ON (PRWEB) September 29, 2014
For over a decade, RankXpress.com has been the go-to expert for the creation of brilliantly designed websites with highly successful SEO exposure. By listening to the client's needs and researching their industry, RankXpress.com provides a fully tailored solution to help maximize a companys online exposure.
Highly skilled and certified web developers work on the client company to provide such features as Shopping Carts, Billing Integration, Customer Support Systems and Analytical Website Traffic & Sales Reporting.
Many businesses in the GTA require a strong web presence with mobile compatibility to provide customers with the ultimate viewing and shopping experience. From information about Dog Grooming Rates to Mom & Pop storefronts seeking to serve a world-wide customer base, RankXpress.com provides the turnkey ecommerce solution via beautiful website designs packed full of features resulting in larger company awareness and revenues.
Very few firms offer such an extensive service at an affordable price. The RankXpress.com team offers these services at a discounted rate making it easier for small businesses to compete with large business while not sacrificing any quality of service.
I built RankXpress.com with the goal of providing high-quality, lower priced web design backed by powerful marketing solutions quoted Shai Landau, President of RankXpress.com. For small to medium clients in the GTA, our company has been the go-to solution for their website development and marketing requirements. From fully featured websites with shopping cart and billing integration to powerful marketing strategies that spread awareness and increase sales, RankXpress.com has you covered and is there for you every step of the way. To further enhance our firm, weve recently become PrestaShop certified to provide the highest quality ecommerce solutions at an affordable price.
For more information on turnkey ecommerce solutions provided by RankXpress.com, please visit: http://www.rankxpress.com/services.html#section3
About RankXpress.com: RankXpress.com specializes in general web development and website design since 2000. The company has a high-success rate of placing client websites in the top ranks of Google. Additionally, the company offers a variety of marketing services, printing services and webhosting.
For more information on RankXpress.com, or to inquire about hiring the firm, please visit: http://www.rankxpress.com
Media Contact:
Mr. Tim McDonald, Project Manager for RankXpress
Telephone: 1-888-597-GO-UP or (905) 326-2790
Email: sales(at)rankxpress(dot)com
Address: 1300 Alness Street, Suite #1A, Concord, Ontario L4K 2W6