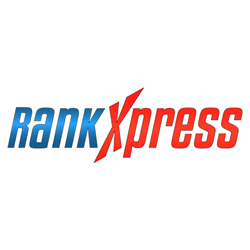 Toronto, ON (PRWEB) August 29, 2014
Canadian e-commerce website designers RankXpress make it possible for smaller businesses in the Greater Toronto Area (GTA) to compete with much larger businesses, by offering them e-commerce solutions at more affordable prices than competing firms.
Tim McDonald, Head of Marketing for RankXpress, says the driving idea for the company developed out of the owners own frustration as a small business owner in need of high-quality yet affordable e-commerce solutions.
"He realized," he says, "That if his small business needed these kinds of services at a more manageable rate, there had to be other small businesses looking for the same thing."
RankXpress is celebrating 15 years of service to the GTA, and throughout that time has constantly looked for ways to provide better service to their clients. For example, by combining their developers, designers, and marketers all under one roof, they can design a website to meet the e-commerce needs of any small business more quickly and competently than a larger firm with multiple off-site departments.
The team at RankXpress tap into a growing number of small- to medium-sized companies in Toronto and the surrounding areas, in order to level the playing field when it comes to having what McDonald calls, "A strong online marketing campaign to drive the visitors into their website."
"There are many businesses in the GTA that either need an e-commerce platform to sell their products online, or already have an e-commerce platform that is not working for them," he says. "These businesses need a company that can guide them through the e-commerce design and development stages."
RankXpress prides itself on offering lower prices than its competitors. The rationale is simple: When clients of RankXpress succeed, RankXpress succeeds as well.
"Building an e-commerce solution for your business can take a lot of energy and know how," says McDonald. "Now our business is to help other businesses succeed, and we couldn't be happier."
Founded in 2000, RankXpress has remained dedicated to the belief that a strong and talented team is the best recipe for success in web design and online marketing. Whether it's corporate branding, e-commerce website design, or social media and SEO marketing, this belief has brought RankXpress, not to mention its partners, sustained success. For more information, please visit http://www.RankXpress.com or email info(at)rankxpress(dot)com