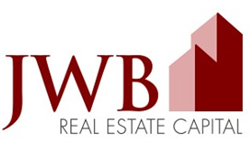 Orlando, FL (PRWEB) September 09, 2014
Obtaining training to learn how to invest in real estate often comes with a high price, according to new market research. The JWB Real Estate Capital company is now providing real estate investment sessions to first-time investors who have an interest in buying turnkey homes for sale in the U.S.
The new sessions are led by company staff who are knowledgeable about the current portfolio of homes that exist in the key markets in Florida where JWB is headquartered. Interested investors have the option to schedule a session after download of a free guide that is now obtainable from the company homepage.
"We're one of the few agencies that specialize in the acquisition, renovation and sale of turnkey homes in the U.S. and we're now assisting new investors find the right properties," said one JWB source.
The investing sessions that are available can be scheduled by potential investors to help make certain that personal or business schedules are not affected by the offered training. Each strategy session is lead on the Internet and offers a fast-track approach to buying an investment property in the U.S.
"The professionals we have on staff are always available to answer questions and provide information regardless if a person is a current client or not," said the source.
The JWB Real Estate Capital company website now includes access to a daily updated blog at http://jwbrealestatecapital.com/blog. The blog is now positioned as main source of investing information for first-time home buyers and others who plan to use real estate as a passive income source this year.
About JWBRealEstateCapital.com
The JWBRealEstateCapital.com company offers any investor a wealth of industry information concerning rental homes in the U.S. through its website. Interested investors now use the JWB company to learn how to increase cash flow as well as to buy investment homes. The JWBRealEstateCapital.com company has a full-time staff of associates who work daily to provide industry information to consumers and explain company investment options to new clients.