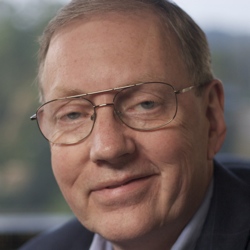 Birmingham, Alabama (PRWEB) September 08, 2012
Attorney Michael J. Evans, who uses the Internet in his national lawl practice, writes about law and technology on his blog, Michael J. Evans: Law + Marketing + Technology. Evans says "I'm not surprised that a Consumer Reports test of do-it-yourself legal sites LegalZoom, Nolo, and Rocket Lawyer found that legal forms created on those sites didn't match up to legal forms created by a real lawyer.
The September 2012 issue of Consumer Reports rendered this judgment on the three do-it-yourself legal sites:
"The verdict. Using any of the three services is generally better than drafting the documents yourself without legal training or not having them at all. But unless your needs are simplesay, you want to leave your entire estate to your spousenone of the will-writing products is likely to entirely meet your needs. And in some cases, the other documents arent specific enough or contain language that could lead to an unintended result, in Silbers words.
"Unintended results could mean that a person creates a defective will, and dies believing his or her estate will go to a spouse or children. But if the form fails to comply with all applicable state laws, someone else could get some or all of the estate," Evans said. "The laws governing wills vary from state to state. If a will doesn't completely comply with state law, the will could be thrown out of court, with someone who isn't named in the will inheriting some or all of the estate. And the person who created the will would be dead and couldn't do anything about it."
"I'm recommending that my clients, friends and family members read the Consumer Reports article and then pass it on to a family member or friend. The estate you save could be your own," said Evans.
Evans said, "I'm a guy who is one of the biggest advocates for using technology to simplify the legal process and make lawyers easily available to clients over the Internet. But the idea that computers are intelligent enough to act as a substitute for a real lawyer isn't just science fiction, it's nonsense."

About Michael J. Evans
Michael J. Evans is an attorney who uses cutting-edge technology and innovative Internet marketing to help clients and lawyers connect nationwide. Evans has spent the last twelve years using the Internet to simplify the legal process and allow clients anywhere in the U.S. to hire top-notch attorneys.
Evans helped pioneer law firm Internet marketing twelve years ago by organizing alliances of law firms to offer legal services to clients nationwide. Evans formed "legal alliances" with law firms in 42 states, representing people nationwide in mass tort cases involving defective drugs, medical devices, and other dangerous products.
Evans continues to organize national law firm alliances to help attorneys connect with clients, making it easy for clients anywhere in the U.S. to hire qualified lawyers.
In addition to conducting his own mass tort law practice, Evans also provides marketing services to law firms which represent individuals. Among these services are mass tort marketing, online legal marketing, social media marketing, attorney video production and distribution, mobile advertising and apps, and public relations services.
For more information about legal marketing and social media for law firms, see Evansattorney marketing blog or his personal blog, Michael J. Evans: Law + Marketing + Technology. Evans is the owner of The Law Offices of Michael J. Evans, LLC in Birmingham, Alabama.
Attorney advertising disclaimer: The attorney responsible for the content of this advertisement is Michael J. Evans of the Law Offices of Michael J. Evans, 2120 7th Avenue South, Birmingham, AL 35233. No representation is made that the quality of legal services to be performed is greater than the quality of legal services performed by other lawyers.