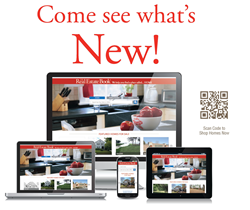 Lawrenceville, GA (PRWEB) March 18, 2014
Now, consumers shopping for homes on RealEstateBook.com will have more features and options along with a faster and more intuitive experience as the top-ranked real estate search site, RealEstateBook.com relaunches with a refreshed user interface and new features.
Our intention is always to create an intuitive and comfortable home search experience for the consumer and a showcase for the top agents in their local market, said Scott Dixon, CEO of NewPointMediaGroup, parent company of The Real Estate Book brand, the leading publisher of real estate for sale. We think home buyers and sellers need more than just data to help them make wise real estate decisions. Thats why weve not only given them over 1.6 million listings to search and view, but weve also helped to identify the most knowledgeable and successful agents who are best qualified to help them.
Basically, weve made the site perform better so it delivers a convenient and rewarding experience for consumers looking for a new home and a real estate professional to help them navigate the home buying process, Dixon added.
RealEstateBook.com features