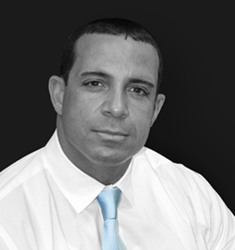 Newport Beach, California (PRWEB) March 09, 2013
According to ABC 7, multiple incidences of smash-and-grab burglaries have been reported over the last month in Orange County, most recently targeting Buena Park businesses. Wig and hair salons, beauty supply shops, barber shops, dental offices and other mom-and-pop locations have fallen victim to the recent surge in theft, which has left police with no suspect descriptions.
The first burglary incident occurred in Orange and targeted Cosmo Prof Salon Center, Russell Walls Dentistry, and Jins Wig and Salon. Thousands of dollars in computer equipment and wigs as well as a flat screen television were taken during the heist. In the second incident, $ 30 was taken from a dental office and multiple flat screen televisions were reported stolen.
Although both incidences are in relatively close proximity to one another, police have yet to confirm a link to either burglary.
Randy Collins, Burglary Attorney, has been assisting Orange County locals with top-notch criminal defense representation for several years. Having worked with countless alleged burglary offenders, we have developed a slight understanding of how and why these types of offenders commit these types of crimes. More often than not, OC burglars act out of desperation and make foolish mistakes that lead to their arrest. In this particular case, those responsible have shown an exceptional level of caution that has allowed them to evade police. If these incidences were committed by the same people, we believe that there is a good chance that those responsible will attempt another score in the near future, said attorney Collins.
According to the OC Register, Violent crimes including rape, murder, assault and robbery fell by nearly 4 percent across the nation last year, the fifth year in a row that it has declined in the United States. In Orange County, larger cities experienced crime that was consistent with these findings, but burglaries are still occurring.
About MacGregor & Collin, LLP
MacGregor & Collins, LLP is an Orange County based criminal defense law firm that prides themselves on providing high quality defense services at affordable rates. Their attorneys have obtained favorable case outcomes for the majority of their clients and have been seen on ABC, CBS, San Diego Jack, and more.
For more information about MacGregor & Collins, or to obtain a free case evaluation, call 949-250-6097 or visit their website at http://www.cmcdefense.com. Their experienced legal professionals provide free professional case evaluations to all California callers.