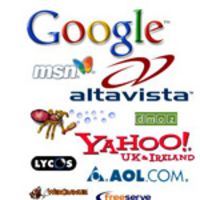 Englewood, CO (Vocus) August 22, 2010
The Denver video production company, US Web Central Corp. Uses the same premium HD cameras, HD lenses, camera cranes, and million dollar sets as those that are used on network television shows and national TV commercials with budgets of $ 250,000+, our productions for the Internet are at the same quality level, yet we charge only $ 997, saving our clients tens of thousands of dollars, and giving them a powerful weapon against a lackluster economy.
With web videos at this quality level, businesses, whether large or small, will look like the leading firm in its industry. Then, by having an SEO company post the high level production to the top 100 video websites like YouTube and many others, businesses will receive lucrative free promotion around the world. Then, when the video is attached to emails, clients and prospects, they are much more likely to buy.
SEO and Conversion Rates are Greatly Enhanced with Video

The wow factor from the Denver video is just the tip of the iceberg. What lies underneath is hidden and huge, and a tremendous search engine optimization potential for your business. YouTube is just one of the many sites your cinema-quality video will be featured in. The exposure to new clients AND the increase in Search Engine Ranking will help your business prosper. This is where the Denver internet marketing can assure any company reaches its goals.
Optimizing your Video

Having a great looking video is one of the powerful benefits to promote your web site. Optimizing it is the key to improving your search engine rankings. There are many ways videos can improve a companies web page ranking, including some of the following: