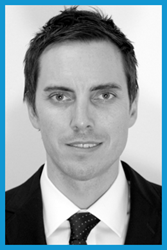 New York, NY (PRWEB) April 14, 2015
Being held on Tuesday, May 12 at The Yale Club in New York City, this one-day conference is for magazine media professionals and will deliver the most mission-critical trends and best practices available in the industry. The early bird rates expire Thursday, April 16.
For full information, visit http://www.minday2015.com.
At his keynote kick-off address, Nicholas Pavach, director of publishing and advertising at Red Bull Media House North America, will discuss how his company has gone beyond branded content by scaling its products and developing a multiplatform strategy that stays true to the Red Bull lifestyle. Whether its magazine, websites, digital videos, live events or music, Red Bull Media House creates content that delivers on the brand's mission. It's more than a branded content marketing arm, it's a media company that generates revenue through traditional and nontraditional channels.
Magazine media has changed. Not only is change still happening, it's accelerating. What's working today may not work tomorrow. But industry transformation offers opportunities – new revenue sources, deeper engagement with audiences, new content products, tools that allow brands to scale quickly and technologies that fuel growth and increase efficiency. min Day 2015 will offer new ideas and proven strategies to unlock those opportunities for magazine-media professionals across the business.
For more information and to register for min Day, visit http://www.minday2015.com.
For registration questions regarding min Day, contact Allie DeNicuolo atallie@accessintel.com. For sponsorship inquiries, contact Tania Babiuk attbabiuk@accessintel.com.
min Day is brought to you by min, the industry's trusted source on the consumer and b2b magazine business, reaching thousands of media executives through print, online and in-person events. For more than 60 years, min has been serving the magazine and media community with unparalleled coverage of this ever-changing industry. Visit min at http://www.minonline.com.