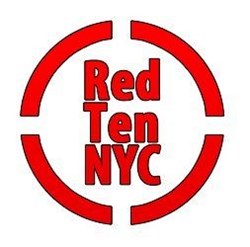 New York City, New York (PRWEB) October 24, 2013
Tommy Smith, MD at Red Ten NYC, has delivered his predictions for next year, the first of which centres around the decline of print advertising. The Pew Research Centers State of the Media Report, which was published this July, stated that last year print advertising fell for the sixth consecutive year by 8.5%, equating to $ 1.8 billion; the industry has dropped by 39% over the last 6 years. The Business Information Network (BIN) has reported that business to business print advertising sales also dropped by 4.8% in 2012, and in Q1 of this year sales dropped by 6.8%, a loss of $ 0.11 billion.
About Red Ten NYC: http://www.redtennyc.com
Tommy Smith, MD at Red Ten NYC suggests that the decline of print media is due to the changing requirements of the industry: At Red Ten NYC, we have noticed an increase over the last 12 months of clients requesting measurable data as part of the campaign specification. The trouble with traditional advertising, which print media belongs to, is that it is very difficult to measure specifics of customer response rates and sales increases per advert there can only be broad generalisations. Clients are looking for a guarantee that they will increase their customer base before committing to a campaign. Tommy Smith cites the increase of digital marketing as evidence that businesses are looking for more quantitative strategies. The Association for Magazine Media reported that in Q2 this year, the 58 magazines that had both print and iPad advertising units saw a 24.5% increase in iPad advertising sales. Tommy Smith, MD at Red Ten NYC, believes that despite the popularity of digital advertising, person to person methods allow for more specific response rates from initial contact through to point of sale. Red Ten NYC measures customer response in 5 categories: no interest, interest in product, interest in purchase, sale and after-sale feedback. Results vary across campaigns; however, Red Ten NYC can deliver an average rate of 60% interested in the product out of 100 prospects approached. Out of this group about half will be interested in purchasing, of which a further 10-30% will make an instant purchase.
Red Ten NYC utilizes a promotional strategy which merges the marketing and sales process, a practice which MD Tommy Smith predicts will become more dominant over the next 12 months. I call it a New Era of Collaboration. Our clients love the integrated marketing and sales strategy. Firstly because it avoids the communication issues that can be associated with separate departments, and secondly because we can sell to customers when they are most excited about the brand, says Tommy Smith, MD at Red Ten NYC.
Red Ten NYCs final prediction is that the marketing industry will continue to face challenges and will need to continue to innovate in order to restore confidence in the sector.
Sources:

http://www.aei-ideas.org/2013/08/creative-destruction-newspaper-ad-revenue-has-gone-into-a-precipitous-free-fall-and-its-probably-not-over-yet
http://www.adweek.com/news/press/magazine-ad-pages-continue-decline-despite-increase-digital-151087