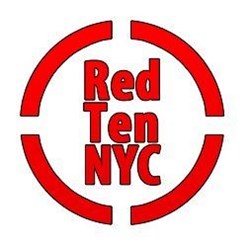 New York City, New York (PRWEB) November 05, 2013
Digital marketing involves the promotion of products or services through electronic media. Although digital marketing appears across a number of platforms, it is most commonly associated with the internet in the form of social media promotions, email advertising and banner or pop-up adverts. Software firm SAS reports that digital marketings USP is the use of data reporting, often in real time, enabling the analysis of campaigns to see what is and isnt working. Digital marketers use data such as the frequency and duration that adverts or sites are being viewed, advert click-through rates and sales conversions to measure the impact of campaigns. However New York-based marketing and sales firm Red Ten NYC warns that due to consumer privacy measures, much of this data may be inaccessible to marketers. Skipping adverts, blocking pop-up advertising and hiding their digital footprints are just a few things consumers do to try to preserve their identities online. The danger is that digital marketers may be relying heavily on information which does not accurately reflect consumer purchasing behavior. If consumers are covering up their browsing activity online how can digital marketing strategies be measured correctly? says Tommy Smith, managing director of Red Ten NYC.
About Red Ten NYC: http://www.redtennyc.com
The Pew Internet report Anonymity, Privacy, and Security Online published this September reveals that 86% of internet users have in some way tried to avoid being monitored online. 64% of respondents reported that they cleared tracking cookies and browsing history from their computer, while 41% set their browser to disable cookies. 18% of respondents used a public computer in order to browse anonymously, and 14% used software on their computer to allow anonymous browsing. 14% of users went as far as to encrypt their communications. Red Ten NYC highlights that the report shows a strong resistance from consumers towards having their data used for marketing purposes. 28% of users reported that they had taken action to avoid their online activity being seen by advertisers; only 5% more respondents had taken measures to protect against criminals and hackers.
Red Ten NYC provides outsourced sales and marketing solutions with a focus on direct, person to person selling and promotional strategies at businesses, residences and private sites. Red Ten NYC has discovered that the direct approach has enabled data reporting and a greater ROI for clients. With off-line, direct marketing strategies we are able to measure responses to our campaigns because we meet with consumers in person. This means we can constantly refine and improve our processes to ensure the best possible return for our clients. This avoids the need for surreptitious data collection and gives us a more balanced feedback from our campaigns, says Tommy Smith, managing director of Red Ten NYC.
Red Ten NYC has offices in New York City, Dallas and Boston, providing services for clients in the telecoms, energy, charity, and finance sectors.
Sources:
http://pewinternet.org/Reports/2013/Anonymity-online/Summary-of-Findings/Key-findings.aspx
http://www.sas.com/software/customer-intelligence/digital-marketing.html