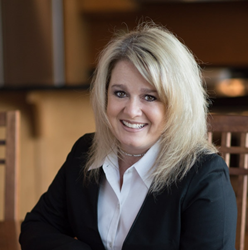 Red Wing, Minnesota (PRWEB) June 16, 2015
Red Wing Software, Inc., developer of accounting and payroll software for small to medium-sized businesses and agribusinesses, announces the promotion of Stephanie Elsen to the position of Marketing Manager.
Elsen has served as the Web Marketing Manager at Red Wing Software for more than five years, implementing initiatives that have kept the company and its web site up to date with how businesses search for software. Search engine optimization, analytics, content marketing, e-mail marketing and social media were all developed under her tenure. Prior to her position as Web Marketing Manager, Elsen held several other sales and marketing positions at the company. Prior to her time at Red Wing Software, she worked in marketing at Red Wing Shoe Company, handled the sales and marketing for a medical supply manufacturer, and worked at an agency in Minneapolis.
Stephanie has done a great job in her many roles at the company, and were excited to have her take over management of the entire marketing department, says Ken Hilton, President of Red Wing Software.
Red Wing Software, Inc., along with its nationwide network of business partners, offers industry-leading service, as well as training, on-site installation and implementation of the software. Their vision is Creating the best management software experience.
Red Wing Software, Inc. develops, integrates and supports the accounting and financial management needs of small- to mid-sized businesses, agribusinesses, non-profits, and municipals across North America. For more information on Red Wing Software products, including CenterPoint Accounting, CenterPoint Accounting for Agriculture, CenterPoint Fund Accounting, CenterPoint Payroll, CenterPoint Depreciation and Red Wing Tax Forms, call 1-800-732-9464 or visit http://www.redwingsoftware.com.