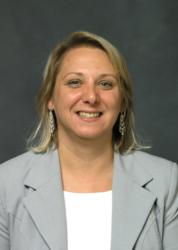 Pittsburgh, PA (PRWEB) April 30, 2013
May 7 World Asthma Day Event Includes First-Ever Review of Scientific Literature on Health Impacts of Air Pollution in Pittsburgh, Finding Serious Implications for Area Residents
Local and national health experts are convening in Pittsburgh on May 7 for the second annual regional Summit on asthma and other health concerns associated with poor air quality. The day-long symposium will address Pittsburghs asthma epidemic, as well as newly presented findings about how air pollution affects birth outcomes, cancer and cardiopulmonary illnesses, and mortality rates.
Organized by Allegheny General Hospital and the Breathe Project, with the support of The Heinz Endowments and the Suburban Health Foundation, The Air We Breathe: A Regional Summit on Asthma and Other Health Impacts of Air Pollution will be held from 7:45 a.m. to 4 p.m. at the Pittsburgh Marriott City Center in Downtown Pittsburgh.
Highlights of the Summit will include a presentation on the first-ever review of the scientific literature over the past 40 years on the health effects of air pollution in the Pittsburgh region.
Conducted by environmental health expert Ron White of R.H. White Consultants Inc., senior associate at Johns Hopkins Bloomberg School of Public Health, the review found that exposure to excessive air pollution in the region has led to serious health problems across the human life cycle. Impacts start with preterm births and low birth weights and continue to premature death. These impacts affect the most vulnerable groups children, the elderly, and those with existing heart and lung disease but research shows that they also affect the rest of the community. White will speak at 2:15 p.m.
Despite improvements over the past few decades, our regions air still ranks among the dirtiest in the nation, with pollution levels high enough to harm our health, said Deborah Gentile, MD, Director of Research, in AGHs Division of Allergy, Asthma and Immunology.
We know, for example, that two Pittsburgh-area school districts have asthma rates that are among the worst in the entire state. But the public also needs to be aware of the wide-ranging impacts of air pollution beyond asthmain birth outcomes, cardiopulmonary illness and premature death, said Dr. Gentile, who is also co-director of the Summit along with Sergei Belenky, MD, PhD, Medical Director, Division of Allergy, Asthma and Immunology at Pediatric Alliance, Pittsburgh.
People may be surprised and disappointed at what these experts have to say about the many ways air pollution in our region is affecting our health, said Robert Vagt, president of The Heinz Endowments, which is co-supporting the Summit along with the Suburban Health Foundation. The ability to improve health, especially that of children and older adults, is what has motivated 150 organizations and businessesand nearly twenty thousand southwestern Pennsylvanians to join the Breathe Project. This strong coalition is monitoring these serious problems and working to clean our air, thus supporting healthy families and communities.