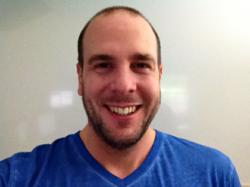 Sydney, AU (PRWEB) September 20, 2012
Online business authority James Schramko shares a valuable tip on increasing conversions among website visitors in his latest video news update on SuperFastBusiness.com. Schramko begins his video by asking viewers, How do you get the most relevant, high conversions to your website?
Schramko, who has years of experience and success in Internet marketing, states that the best way to encourage website visitors to become loyal customers is by being relevant and with regard to website design, this means providing links to materials that are related to the page that visitors are currently viewing.
For websites that are created using WordPress, Schramko points out that pertinent material can be included in the page simply by customizing sidebar contents. He also shares that there are various plug-ins that can be used to achieve this purpose, and that his team at SuperFastBusiness has tested these and found one that really works.
There are three plug-ins that we know of that can do this Our developers have extensively tested them, and two are buggy. But the one that we use is very effective and we found that [using this plug-in], we can serve the most relevant things for people depending on the page theyre on, asserts Schramko.
Schramko then cites his own website, SuperFastBusiness.com, as a prime example of these design techniques at work:
If you want to see an example of this, go to SuperFastBusiness.com and click on the homepage. Now, on the sidebar, there are relevant categories: SEO, websites, business and internet marketing. When people click on those banners, they get taken to the most relevant posts for that particular category, and on the sidebar, there will be recommended resources that are exactly matched to that interest, illustrates Schramko.
He then proceeds to invite viewers to incorporate these customizations into their sites to help boost website conversions. For those who need further assistance with website customization, Schramko recommends the five-hour pack offered by his team at ATLWeb.com.
If you need help with this for your website, our team at ATLWeb.com is really experienced with it. We can get into your WordPress site and start customizing the sidebar with you. I recommend you grab the 5-hour pack and if we have any time left over, we can give you a little health check and tell you what other things you [can] improve for your own WordPress site, Schramko states.
He adds that the ATLWeb team can also help with other conversion elements and create a highly effective website using insight gained from the frequent split testing that they perform.
According to Schramko, The investment of a 5-hour pack is going to get you much higher conversions because its more relevant, and well also be out to help you with other conversion elements. We do split tests like crazy. Youll see that our site changes from time to time, and thats because were running tests. We measure results, and then we implement the findings of these results on our customers website so theyre getting the very best information.
Schramko concludes his new video with an assurance for viewers who are interested in working with his team: When you hire ATLWeb.com, youre getting the benefit of all of our tests. We have a full-time team that works on our customers websites, Schramko states.