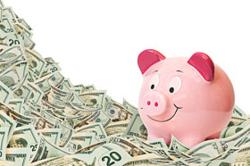 Reno, NV (PRWEB) October 16, 2012
As testament to the positive results that can be achieved by a Google AdWords Remarketing Campaign, Webrageous is pleased to report that it has generated 15,000 conversions via a remarketing campaign for just one of its clients alone.
4597 of those conversions were regular conversions and over 11,000 conversions were view through conversions, bringing the figure up to an impressive 15,000.
Most people looking to invest in PPC advertising are well aware of what a conversion is and in the case of this particular client, the conversion was generated when the online customer added something to his or her shopping cart.
However, few people are aware of what view through conversions are and how they are vital to the success of remarketing campaigns. When working on the remarketing campaign of this particular client, said David Chapman, Director of Marketing at Webrageous, it was clear that a focus on view through conversions via the Google Display Network was really going to make a difference.
A view through conversion is a PPC metric for the Google Display Network. In this case of the 11,000 view through conversions referred to above, Webrageous was able to use this metric to record the amount of conversions generated from the clients Display Network Campaign that occurred within a 30-day period after any given online user saw but did not click on the clients advertisement.
Essentially, what happens is that the online user sees our clients advertisement on the Display Network, but does not click on that advertisement, explains Mr. Chapman. However, within the 30 days which follow, the same online user actively seeks out our clients website and then makes the conversion at a later date.
The view through conversion metric that Webrageous uses to analyze the effects of remarketing campaigns via the Google AdWords Display Network, reveals staggeringly positive results. These results reveal the full extent of the effective PPC Management offered by the advertising experts at Webrageous and the importance of also running a remarketing campaign whenever possible.
The generation and management of a Google AdWords remarketing campaign for this particular client helped to more than double the number of conversions achieved. Without the Google AdWords remarketing campaign, this client would have lost out on 11,000 leads.
Results prove that this particular client receives the best results on the Google Display Network when appealing to the same potential client over and over again for a lengthy period of time (the exact nature of a Google AdWords remarketing campaign).
Once it became clear that we needed to gain the trust of our clients potential customers, the Webrageous team knew that it had to take full advantage of the Google AdWords remarketing campaign approach to PPC Management and focus on securing as many view through conversions as possible. The results were outstanding, said Mr. Chapman.
For further information on how to generate a successful Google AdWords remarketing campaign and increase your conversion rate, contact the PPC Management experts at Webrageous directly at 530-553-4111 or visit the companys website for more information http://www.webrageous.com/