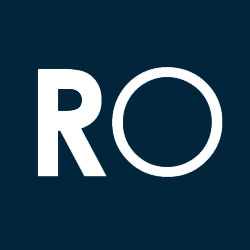 Carlsbad, CA (PRWEB) April 15, 2015
Today, RemedyOne – a Carlsbad web design agency – revealed the five most common web design mistakes in a report entitled "Web Design Mistakes: 5 Things Only Losers Do".
According to RemedyOne CEO Simon Hunter, staying on top of web design best practices is important, and can generate significant top-line revenue for businesses. "There's limitless potential when you have a strong online presence, and it's essential to pay close attention to web design," said Hunter today from the RemedyOne office near Palomar Airport.
"A common mistake we see is difficult navigation, where it's just impossible for users to figure out where they want to go," says Hunter. According to RemedyOne, site visitors must be able to find what they're looking for in a minimum of clicks. Digging through menus, small links and confusing layouts frustrate visitors and can result in lower conversion rates.
Perhaps the most difficult web design mistake to recover from is the tactic of playing music automatically when visitors initially open the site. The sudden jolt of loud music can be a major turn-off for site visitors, actually encouraging them to close their browser rather than continuing to browse the site.
Over their 15 successful years in the web development and internet marketing business, RemedyOne has seen it all, from bad navigation, off-putting background music, to slow performance and excessive images.
"Speed is incredibly important when it comes to internet marketing and web design," says Hunter. "It's impossible to understate the difference in results between a sluggish site and a fast site. It's so important that we have researched the fastest technologies for web services and now provide fully customized web servers for our most demanding clients."
Carlsbad web design agency RemedyOne was founded in 2000. They specialize in creating web and cloud-based solutions for businesses throughout San Diego County. Services include web design, e-commerce web development, PPC management, content creation, inbound marketing and SEO. For more information, visit https://www.remedyone.com/