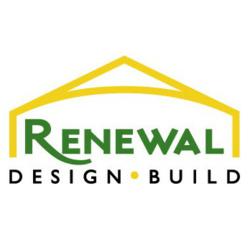 Atlanta, GA (PRWEB) June 12, 2013
Renewal Design-Build of Decatur, GA received three honors at the 2013 Decatur Design Awards ceremony on May 22, 2013 at Decatur City Hall. The City of Decaturs Historic Preservation Commission reviews design entries and presents awards for projects that preserve, enhance or contribute to the built commercial and residential environment within the city. Renewal received awards for: Historic Preservation; an Addition, and the Leila Ross Wilburn Award for individuals or organizations that promote preservation and/or excellence in design.
We are truly humbled to receive three additional Decatur Design Awards this year, said Peter Michelson, CEO of Renewal. It is such an honor to be recognized by the City to whom we owe so much of our success. Our goal is to continually contribute to the beauty and character of Decatur. We are grateful for the positive recognition for our design solutions, and we are thankful to our wonderful clients who make winning these awards possible.
Renewal won the 2013 Historic Preservation Award for a unique whole house renovation. Located in the Old Decatur Historic District, just a couple miles from Atlanta, this 1920s craftsman bungalow was in extreme disrepair when it was purchased and required a major renovation to restore the exterior to historic standards. The homeowners selected Renewal to completely renovate the home inside and out. The entire interior was gutted to create an open floor plan with a rustic farmhouse style that includes modern conveniences and industrial details. Significant improvements were made to the exterior siding, porches, windows, doors, foundation, trim and roof, all under the approval of the Decatur Historic Commission to ensure that the renovations and addition were consistent with the character of the neighborhood. The mix of old and new elements blend seamlessly in the finished product. View this historic renovation.
Renewal was also recognized with a 2013 Addition Award. With three children and one on the way, the homeowners were quickly outgrowing their three bedroom home. The value of this highly functional addition is not just in the three extra bedrooms, modern kitchen, and spacious mudroom, but in its added character and absolute seamlessness of the project. Renewal was able to successfully preserve the period of their 1940s home and the Decatur neighborhood. The keeping room features a wood burning fireplace, custom built-ins, and French doors leading out to the backyard. The exterior is a showpiece all on its own. From the charming color choices to the trim detailing, the addition enhances the home in every way. View the project.
Renewal also received the coveted 2013 Leila Ross Wilburn Award for helping promote preservation in Decatur. Renewals Peter Michelson, CEO, and Kara Adams, Marketing Manager, are active members of the Decatur Old House Fair committee.
In addition to winning three Decatur Design Awards in 2013, Renewal has also been recognized by the Decatur Preservation Commission for award-winning work since 2009. Renewal previously won awards in the following categories: