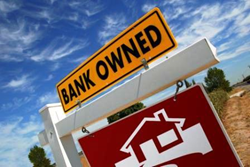 Chicago, IL (PRWEB) April 30, 2015
Peoples Home Equity was intrigued by a recent article by Corelogic titled Far From Normal. Corelogic, a company which specializes in financial, property and consumer information, analytics and business intelligence, states that as of February 2015, the national REO sales share was 10 percent, compared to the pre-crisis share of about 2 percent. This may seem far off, however, one must note that during the worst point of distress during the housing crisis in 2009, real estate-owned (REO) sales made up 28 percent of total homes sold nationally. In some metropolitan areas, the REO share peaked at around 70 percent.
Peoples Home Equity is pleased to read this type of data because it confirms that the housing market is on track to reaching a very healthy equilibrium. The acronym of REO stands for real estate owned, which means the property belongs to the lender.
A low number of REO properties outstanding means that prices will increase as buyers, especially investors, try to obtain any remaining homes listed for sale.
Corelogic stated that there were 16 metros with REO shares below their pre-crisis means in February 2015. This is very good news. Corelogic went on to say that there were very few metros (14, or 3 percent) within 1 percentage point of their pre-crisis REO share, with the average February 2015 share of this group at 3.4 percent.
Peoples Home Equity thinks first-time home buyers should consider looking at REO properties outstanding since they are often great bargains. Some may need some fixing up, but others may be fully furnished inside, waiting to be bought by an individual or family on a budget.
If you are interested in purchasing a property and are in in need of a mortgage, consider speaking to a Peoples Home Equity loan officer today at: 262-563-4026