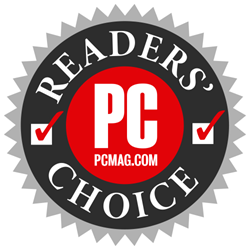 Raleigh, NC (PRWEB) April 02, 2015
The 2015 PCMag.com Readers Choice Awards for Mobile Carriers says Republic Wireless, the WiFi smartphone service provider that saves consumers money by harnessing the power of both WiFi and cellular to significantly reduce the cost of smartphone service, tops the national Big 4 carriers when it comes to value and overall network coverage. PCMag.com also noted that Republic Wireless ranked as the highest rated company for satisfaction with fees. The PCMag.com survey is the largest consumer survey in tech, polling 25 million readers every month about their satisfaction with the technology products they use.
Were honored to be again recognized in the 27th Annual Readers Choice Awards from PCMag.com, said David Morken, co-founder and CEO of Republic Wireless. Were on a mission to change this industry and lead it in a new direction, one that's focused on its Customers. Todays announcement is strong validation that consumers will respond when you make their needs the top priority. There is also no question – WiFi + cellular is a winning combination. WiFi as a primary network and cellular as the back-up network is enabling new market entrants and forcing the industry to adapt all for the benefit of the consumer.
The 2015 PCMag.com Readers Choice survey consisted of 12 satisfaction-related questions and asked participants to evaluate their own wireless carrier on a 1-10 scale, ranging from poor to excellent. Highlights from the survey included the following:


Customers rated Republic Wireless overall as an 8.8, compared to the industry average of 8.0, ahead of AT&T, Verizon Wireless, Sprint, and T-Mobile, Straight Talk Wireless, MetroPCS, Boost and TracFone and Virgin Mobile.
Customers are more likely to recommend Republic Wireless than customers of AT&T, Verizon Wireless, T-Mobile, Sprint, US Cellular, Straight Talk Wireless, and Virgin Mobile.
Readers rated in-home coverage and minimizing dropped calls as two of Republics core strengths due to its hybrid WiFi calling.
About Republic Wireless
Recognized as the winner of PC Magazines Annual Readers Choice Award, the top pre-paid service provider by Consumer Reports and named Disruptor of the Year by Entrepreneur Magazine, Republic Wireless is on a mission to create smartphone service as it should be. Republic Wireless, a division of Bandwidth, headquartered in Raleigh, North Carolina, is spearheading a wireless freedom movement to return value and control of the smartphone experience to members by leveraging the power of both WiFi and cellular networks. Our Hybrid Calling uses WiFi in the home, office or anywhere else as the primary network for calls, texts and data. When outside of WiFi coverage, the smartphone works just like a typical smartphone on the cellular networks of national CDMA carriers. Visit http://www.republicwireless.com/ for more information. Media resource center here.
END -