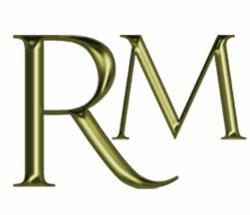 Atlanta, GA (PRWEB) December 14, 2012
Reputation Management LLC, a recognized leader in brand building, brand protection, and reputation management, shares its analysis of the recent algorithm changes by Google. The first of the recent algorithm updates, named Panda, was introduced in the first quarter of 2011 while the second update, named Penguin, was initially rolled out in the second quarter of 2012. Both of these algorithm updates, which targeted various manipulative search engine optimization (SEO) and reputation management practices, effectively penalized sites with either severe cuts in their rankings on search engine results pages (SERPs) or delisting them altogether.
To summarize the findings by Reputation Management LLC:


The primary focus of the Panda algorithm update was centered on content distributed to article congregators, also known as content farms. These content farms, which solicited contributions of articles in return for backlinks to the contributors sites, were extremely lax in terms of the standards they set for content that would be published on their sites. Articles could be relatively short and have little relevance to the pages to which they linked, but the end result was at least one link per article. Its easy to see how these conditions could provide an environment where manipulative practices could occur. In fact, many of these sites celebrated and featured authors for the sheer volume of articles they submitted. When these types of links were pulled out of the ranking algorithms by the Panda update, sites with large proportions of low quality links originating from content farms saw their rankings plummet.
Algorithm updates enacted in the Penguin update started by targeting backlinks that were typically purchased in bulk with points of origination coming from link farms. These links farms were comprised of thousands of sites with a sole purpose of hosting outbound links. Much like the links coming from content farms, relevance and value of information were not considerations, only the building of links destined for the site that had purchased them. These links were cast out of the search engines algorithm with the Penguin update, resulting in precipitous ranking drops as well.
The subsequent Penguin updates have migrated their focus toward onsite practices such as over-optimization and other black hat practices. According to the findings at Reputation Management LLC, trying to manipulate search engine rankings by using deceptive measures will only become more difficult and dangerous as the search engines continue to increase the sophistication of their algorithms.
Located in Atlanta, Georgia, Reputation Management LLC creates proven and customized strategies that build and protect the online reputations as well as the brands of their client companies. For more information, visit: http://www.reputationmanagementllc.com/