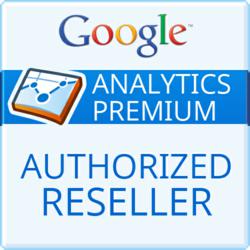 New York, New York (PRWEB) February 07, 2013
Resolute Digital, marketing technologists who build proprietary tools and custom solutions for advertisers, announced a strategic agreement with Google to become one of a select few Google Analytics Premium Authorized Resellers.
Google Analytics Premium features enterprise-class capabilities and processing power. With flexible and easy-to-use features, companies large and small can take advantage of accelerated reporting, increased monthly limits and data guarantees.
As a Google Analytics Certified Partner for 3 years, we have been helping clients more intelligently engage their customers, said Managing Partner Jarod Caporino. We believe that Google Analytics Premium will increase customer loyalty by enabling clients to leverage the tidal wave of online data and deliver more relevant content and promotions.
Resolute Digital offers a variety of services to help clients make the most out of Google Analytics Premium including: