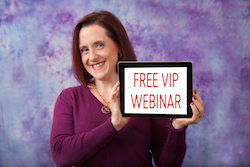 Houston, TX (PRWEB) September 16, 2014
Resonance Content Marketing has launched a monthly webinar series dedicated to answering marketers' most pressing questions about content marketing.
"Even though content marketing has been a hot topic for a while now, I was still seeing a lot of confusion out there," said Resonance Founder and CEO Rachel Parker. "And while we already publish a great deal of helpful content through our blog, our podcast, and other resources, I felt there was a need for a more in-depth educational component."
The Resonance VIP Webinar series launched in July 2014 with "Who Moved My Marketing?" which brought marketers up to speed on key developments over the last decade. Parker presented a second webinar, "Blogging 101," in August, and the next episode, "How to Outsource Your Content Marketing," is scheduled for September 24. (Registration is available here.)
"I'm on a mission to take what many see as a complex issue and make it simple," Parker continued. "Many of my colleagues are doing a great job covering more advanced issues like big data and agile marketing techniques, but we're focused on the needs of small and medium-sized businesses (SMBs) who are just trying to make sense of it all."
Upcoming webinars will cover topics such as creating a content marketing strategy, developing impactful e-newsletters, and sharpening writing skills. "We're out to answer the questions that marketers and business owners are actually asking," Parker remarked.
Each month's webinar topic will be announced through the Resonance Marketing Tip of the Week email.
"We've received tremendous feedback on the first two webinars," Parker remarked. "Our audience really appreciates not only the quality of the content, but the confidence we give them in their ability to create and implement a strong content marketing program, regardless of their size."