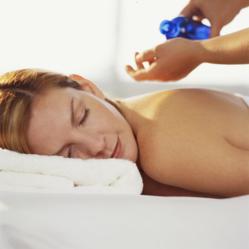 Caledonia, Mich. (PRWEB) November 29, 2012
The New Year holds big changes for Resort and Recreation (http://www.randrbizpro.com), an online business operations resource for more than 80,000 hospitality professionals. Traditionally known for its digital and print trade magazine, Resort and Recreation is expanding into the consumer marketplace with the launch of MyResortLIFE.com, a website dedicated to generating online bookings for high-end lodging and recreation facilities.
In the past, weve helped our friends at high-end hospitality and recreation venues improve their business performance with topical articles, ideas and inspiration, says Ron Anger, President of EHospa, The Organization For Exceptional Hospitality (http://www.EHospa.org) and Editorial Director of Resort and Recreation and RandRBizPRO.com. Now we are taking it a step further to actually begin generating direct booking revenues for resort and spa properties by connecting them with consumers who are looking for the highest quality travel, adventure and leisure activities.
Anger says he is confident the MyResortLIFE.com site will stand out among a crowd of online travel sites by virtue of its affiliation with the Resort and Recreation Exceptional Hospitality brand, its expansive repository of detailed property information, and its unique focus on delivering more profitable direct bookings via its properties web sites.
Its a win-win situation on both ends, states Anger. Shoppers can use our site to search by locale for one-of-a-kind adventures, leisure activities and special deals available at high-end resorts, clubs, spas and other exceptional recreation venues. For example, he points out, falconry is a unique amenity thats only offered at select resort and spa venues worldwide.
With a single click on MyResortLIFE.com, users can find exceptional experiences like falconry, zip lines, spa treatments and unique resort hideaways. The businesses listed on MyResortLIFE.com benefit from receiving a direct booking that is much more profitable than third-party referral services and online travel agencies (OTAs).
Anger adds that direct bookings often help travelers avoid the unfortunate experience of receiving sub-par lodging accommodations when reserving rooms through Expedia or similar mass-booking engines.
What OTAs fail to tell customers is that their available inventory often consists of less-popular room locations, such as those closest to the daily trash-removal area, housekeeping-service closet or a noisy elevator, or they have back alley views, Anger explains. Travelers booking directly through MyResortLIFE.com are much more likely to experience the best accommodations and services that our resort and spa partners have to offer, meaning theyll leave with a smile on their face and a much greater likelihood of returning for a repeat visit.
No other travel and adventure website delivers the depth and breadth of property-specific intelligence that consumers will find at MyResortLIFE.com, he says.


30-
ABOUT MYRESORTLIFE.COM AND RESORT AND RECREATION: Resort and Recreation is a business magazine and website that serves a community of more than 80,000 hospitality professionals at the worlds finest properties, including destination resorts, spas and hotels, resort-residential facilities, fitness/golf/country clubs, waterparks and community recreation.
MyResortLIFE.com is currently holding a YouTube contest. Entrants can send links to their most engaging recreation and hospitality videos and win a free vacation and free membership in EHospa. Send entries to Media.MyResortLIFE (at) gmail (dot) com. Check out the first resort and recreation video.