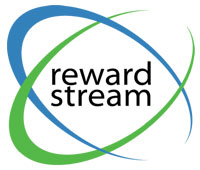 Vancouver, BC (PRWEB) September 21, 2012
RewardStream was cited as a Notable Vendor in both the Loyalty Technology Platform and Loyalty Program Service Provider vendor categories in the September 2012 Forrester Research, Inc., report The Customer Loyalty Ecosystem.
RewardStream is the only vendor in this report to straddle both categories, offering clients the flexibility to purchase exactly what they need – loyalty technology or loyalty technology plus additional services. Peter Oxley, RewardStream CEO and co-founder explains, Every client has different needs. Clients choose RewardStream for our innovative and flexible loyalty technology platform; and then can choose from a suite of supporting services to rollout their program it is not a one-sized fits all approach.
He continued, Our loyalty platform comes with a full suite of self-serve program management tools for activities such as promotion and catalog management, content management, , customer care, and fulfillment management. Some clients want the keys to manage and operate their program themselves most notably if they are an agency running a program on behalf of an end client. Other clients, however, choose to rely on us for everything from program design, launch, and then ongoing program management. Weve built our delivery and account success model to allow us to be flexible to the needs of our clients just like our technology.
RewardStreams Lifecycle Marketing Platform – or LMP has been used by dozens of companies around the world to power customer loyalty, advocacy and engagement programs. Version 6 of the platform is now in market, with significant enhancements to mobile and social capabilities as key recent themes. For more information about RewardStreams loyalty capabilities, please visit our website at http://rewardstream.com/solutions/loyalty.pg
The Customer Loyalty Ecosystem report was published to help customer intelligence and loyalty professionals select tools and technologies for loyalty program execution by providing an overview of the four categories of vendors that facilitate explicit customer loyalty programs.
About RewardStream
RewardStream is a leading provider of recommendation marketing, loyalty and engagement solutions that help brands and companies build deeper – and more profitable – long term relationships with their customers. Since 1999 RewardStream has worked with clients in a myriad of industries including financial services, telecommunications, e-tail/retail and CPG, and deployed programs in dozens of languages and countries worldwide. RewardStream combines a passion for marketing technology with creative thinking to deliver unconventional programs that speak to each clients unique marketing objectives. To learn more, visit http://www.rewardstream.com