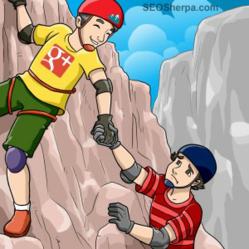 Dubai, United Arab Emirates (PRWEB) March 02, 2013
Eric Schmidt, Chairman of Google and author of a soon-to-be released book, The Digital Age, divulged top Google innovations currently being implemented to make user experience better and more satisfactory.
Schmidt focused on recent developments regarding Google and its new incarnation, Google Plus Profiles. In addition to this, he has a book coming out this April and spoke about a variety of topics related mainly on Google and its implication to online marketing.
In relation to this announcement, James Reynolds, CEO and Founder of SEO Sherpa, a Dubai SEO Company, imparted Googles new approaches to a more accurate search and regarded them as must haves for any websites.
According to a news received by Reynolds from Schmidt, Google search engine innovations were ground-breaking and were already being experienced on the internet. These were new technologies aimed to provide better online visibility and website traffic in order to generate more sales. The following are enumerated below: