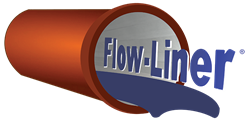 Zanesville, OH (PRWEB) April 29, 2015
Rhino Linings Corporation (Rhino Linings), the global provider of protective coatings and Flow-Liner Systems, Ltd., the leading manufacturer and supply company for utility piping and conduit rehabilitation, announces an agreement that names Flow-Liner Systems, Ltd as the distributor of Rhino Linings CIPP products.
The partnership will combine Rhino Linings high performance products and Flow-Liners knowledge and advancements in the CIPP market. Together, the focus will be on expanding and marketing Rhino Linings epoxy and coatings products used in the trenchless rehabilitation industry.
We are excited and proud to be the distributor of Rhino Linings CIPP lining products, said the CEO of Flow-Liner Systems, Jeff Tanner. We have been very pleased with our experience with Rhino Linings and will be working with them to develop and expand the CIPP lining products both in the U.S. and globally.
We are very fortunate to be working with Flow-Liner Systems, said Pierre Gagnon, president and CEO of Rhino Linings Corporation. With the rapid growth in the trenchless rehabilitation industry and Flow-Liner's expertise, this alliance gives us the opportunity to be one of the leading providers of products for the CIPP market.
About Flow-Liner Systems, Ltd

Flow-Liner Systems company roots began in Zanesville, Ohio as a plumbing service and drain cleaning franchise in 1976 and expanded into pipe excavation and replacement in 1987. In 2001, as an alternative to excavation and pipe replacement, Flow-Liner Systems, Ltd was formed and began specializing in trenchless non-invasive products and systems. Today, Flow-Liner is one of the worlds leading pipe and conduit lining system companies with dealers and installers in the United States, Canada, Europe, and Australia. They specialize in developing and manufacturing lining systems and materials for utilities, gas & oil, water & sewer, processing, electrical, telecommunications, refinery, mining, residential, commercial and industrial industries. For more information on Rhino Linings CIPP products, contact Flow-Liner Systems, Ltd at 800-348-0020 or visit http://www.flow-liner.com
About Rhino Lining Corporation

Rhino Linings Corporation, established in 1988 and headquartered in San Diego, California, is a privately-held corporation and world leader in protective coatings and linings. Products manufactured and distributed by Rhino Linings Corporation include polyurethane, polyaspartic and epoxy coatings, concrete coatings, spray foam insulation and sealants, and interior and exterior stucco. Rhino Linings Corporation has a global retail and industrial applicator network consisting of more than 2,000 independently owned and operated businesses in almost 80 countries and is the first company in the sprayed-on bed liner industry to achieve ISO 9001 certification. For more information about Rhino Linings Corporation, call 858-450-0441 or visit http://www.rhinolinings.com/pipelinings.