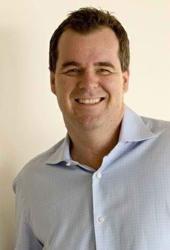 London, England (PRWEB) April 16, 2013
Figures just released by the Bank of England (BOE) show that February saw a decline in U.K. mortgage approvals. This was more than economists had forecast, with lenders granting just 51,653 mortgages. Real estate investing expert, Rick Otton, has now revealed that alternatives to mortgages for home buying will top the agenda at his forthcoming property investment conference.
The Zero-Debt Property Cashflow Conference is being held over 3 days in Maidenhead from 19-21 April 2013.
The February figures indicate that lenders remain cautious about who they grant mortgages to said Mr Otton. It is a sobering fact that the figures just released are about half that of the monthly average in the decade leading up to 2007 – when the global economic situation took a nosedive.
Mr Otton has for over 10 years been teaching the U.K. public proven ways that they can enter the property market without bank involvement and mortgages. He first introduced the concept of the now widely used property options strategy back in 2003, and has seen many of his students create impressive businesses based on this alone.
We will certainly be discussion property options at the Conference, but since 2003 I have developed a whole suite of techniques that have given the average man-in-the-street the opportunity to invest in real estate said Mr Otton. In fact, we will be devoting a whole day to Instalment Contracts.
These help property sellers to get the price they want for their homes in this volatile market, and, and the same time, give those who would not qualify for a mortgage the opportunity to become home owners.
Mr Otton believes that the traditional method of buying and selling houses is outdated, and that it disenfranchises a great many would-be home owners.
In the current climate, regardless of the Government incentives recently announced in the Budget, both borrowers and lenders are treading carefully said Mr Otton.
Mr Ottons three day real estate investing conference is being held in Maidenhead from 19-21 April 2013. Registration enquiries can be made at RickOtton.co.uk or by phoning, in the UK, 0207 000 1027.
About Rick Otton
Rick Otton has spent decades making money by snapping up inexpensive real estate and putting it to work building wealth, and teaching others to do the same.
He is the founder and CEO of We Buy Houses, which operates in the US, UK, Australia and New Zealand, and through this business he puts his strategies to work every day.
Mr Otton received his start in alternative real estate investment in 1991 in the US, and within a year acquired 76 properties. In subsequent years, he made a fortune using his low-risk, high-reward strategies to inexpensively acquire real estate. He continues to do so.
As well Mr Otton travels between his home in Australia, and the UK, sharing his wisdom and teaching others how to buy and sell real estate, free from the constraints imposed by traditional lenders.
In 2013 Rick is celebrating the 10 year anniversary of introducing his property option strategies to real estate investors in the United Kingdom – the first person to reveal these ground-breaking strategies. In 2008 he created the first of his Houses for a Pound strategies, upon which he grows as markets and laws evolve.
Mr Otton has been featured in a variety of television programs and magazines and in 2013 he published 'How To Buy A House For A Dollar' for the Australian market. This book has been named in the list of the Top 10 Most Popular Finance Titles for 2013, as voted by Money Magazine and Dymocks Book stores. A UK version is on the drawing board.
Details of Mr Ottons UK Zero-Debt Property Cashflow Conference can be found at RickOtton.co.uk or phone, in the UK, 0207 000 1027.