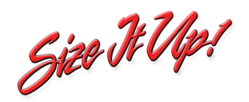 New York,NY (PRWEB) April 09, 2013
Last week, SizeItUp announced their integration of the 2012 BMW 6 Series. Considering the positive reviews the model has received from automobile experts and review sites, the fitment data provider thought it would be a good idea to include the fitment data for the model.
The 2012 BMW 6 Series exemplifies powerful engines, luxurious interiors and superior handling. The convertible model embodies a 3.0-liter turbocharged inline-6 that produces 315 horsepower and 332 lb-ft of torque. The coup is a rear wheel drive that includes an eight-speed automatic transmission, and an automated start/stop system to save fuel. Standard safety features include four-wheel antilock brakes with advanced standby and drying features, front-seat side and front knee airbags, active head restraints and BMW Assist.
The two options offered with the 2012 BMW 6 Series are the 640i and 650i trim levels, both of which are available as a coupe or a convertible. The 640i includes 18-inch wheels while the 650i differs with a V8 engine, and 19-inch alloy wheels. Considering the sleek, stylish design of the 2012 BMW 6 Series, and the demand of luxury automobiles, sizeitup anticipated that customers will be eager to purchase rims for the model. Without a fitment application guide, it becomes very difficult for online rim retailers to provide fitment information.
However, as SizeItUp continues to update its database every year, subscribers can rely on providing customers with reliable fitment data for the latest vehicle models.
About SizeItUp:

SizeItUp is for companies who are dissatisfied with their wheel and tire fitment guide. Unlike, other fitment guides, Sizeitup offers an ACES compliant fitment guide that will work with eBay and Amazon. We have reached over 20,000 vehicle applications for wheel and tire fitment data. From single fitments to staggered fitments, dually fitments, and lifted truck applications, Sizeitup has the largest and most accurate application guide on the market. By continuing to update our database for new releases every year, we have extended our database to include the make and model of every vehicle made since 1960.